Waukesha Criminal Defense Lawyers
When you are involved in a serious criminal case, you need a criminal lawyer that can take care of your case in the best way possible. The lawyers of Hart Powell, S.C. are the best lawyers to take care of your case. The Waukesha criminal lawyers have been working for many years to build a strong reputation for their law firm and for the people that they can defend. Our Wisconsin lawyers understand your need to protect you and your family and will take every effort to defend your case in the best possible way. The lawyers of Hart Powell, S.C. realize how important your future is and will fight to defend your case in whatever court room it may be in. Our criminal defense attorneys of Hart Powell, S.C. have been practicing law for over 30 years and currently are licensed to practice in both state and federal court systems.
The attorneys at Hart Powell, S.C. realize how hard it is to be involved in a criminal trial and will do everything possible to make sure that the trial is completed as quickly and efficiently as possible. The criminal lawyers of Waukesha, WI will push forward through your trial to ensure that you have the fairest possible proceedings during all parts of your trial. The Waukesha criminal lawyers of Hart Powell, S.C. are well qualified attorneys with experience in many different criminal backgrounds including:
Fraud
Sex Crimes
Theft/ Burglary
Probation Violation
If you would like more information on any of the above topics, contact the Waukesha criminal defense lawyers of Hart Powell, S.C. at (414) 271-9595.
About Waukesha, WI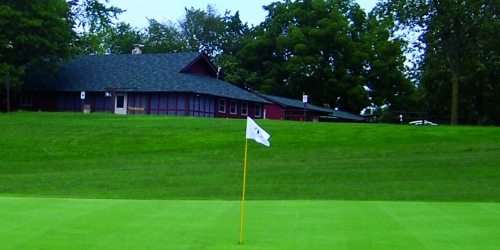 Waukesha is a suburb of Milwaukee in which over 70,000 Wisconsinites choose to live, making it the seventh largest community in the state. Settled by Europeans in 1834, the city's name is an Anglicized version of a Native American name, specifically the chief of the local Potawatomi tribe's name, Wau-tsha.
Waukesha is a community steeped in history and traditions. For example, the first legal forward pass ever to be thrown in a football game happened when St. Louis University halfback Bradbury Robinson was leading his team against Carroll University in 1906. The city also made a name for itself in the late 1800s thanks to the large number of natural springs that were present in the area, earning it the nickname "Spring City."
Waukesha is also home to Carroll University, a college that first opened its doors before the Civil War. Carroll University, formerly Carroll College, is a small, private liberal arts school affiliated with the Presbyterian Church. For the past two years, Carroll has been ranked in the top fifty of America's Best Colleges by U.S. News & World Report.