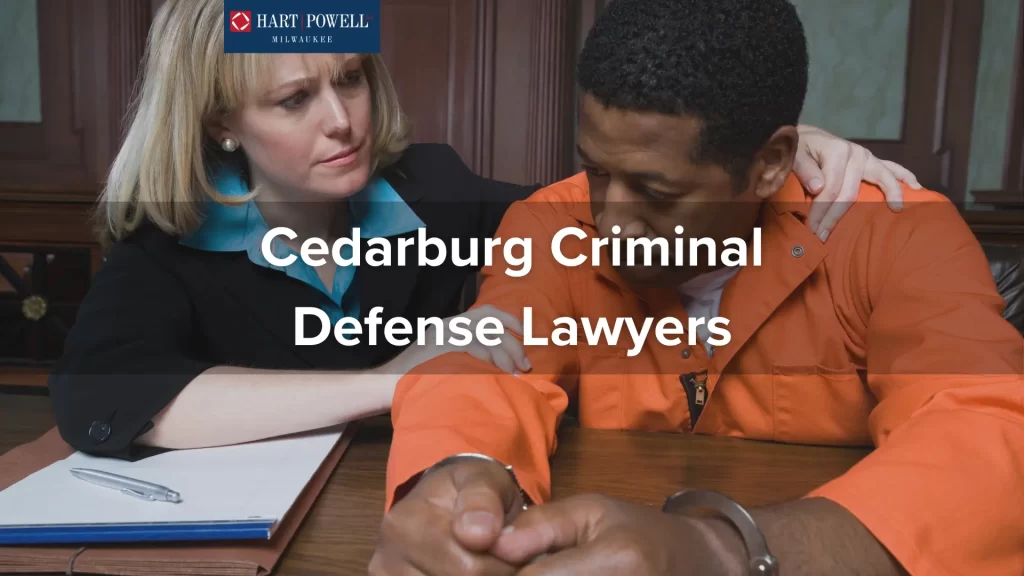 A criminal conviction can carry heavy consequences. These consequences don't just include fines and prison time, but repercussions to an individual's personal and professional reputation. These repercussions can be difficult to move past. At Hart Powell, S.C., we are dedicated to representing clients charged with both state and federal crimes. We strive to craft compelling defense strategies that offer our clients the best possible opportunity to achieve a favorable result.
Being charged with a crime does not strip you of your dignity or your rights. Our Cedarburg team will vehemently protect your rights and make sure that you are being treated fairly through the entire legal process. We know what is at stake for you and want to safeguard your interests.
If you are charged with a criminal offense, contact the Cedarburg office of Hart Powell, S.C. immediately. We can discuss your situation and set up a confidential case review. Contact our team today. Call (414) 271-9595.
Do I Need a Criminal Defense Attorney?
If you have been charged with any type of criminal offense the answer is "yes." You need immediate legal representation. Your freedom, your livelihood, your financial stability, and your relationships are all at stake. Do not jeopardize your future by thinking that a criminal offense is something you can get out of on your own. The legal system is complex, and the battle ahead could be lengthy. You must do everything in your power to protect your rights during this time, and the best decision you can make for yourself is to hire an experienced Cedarburg defense attorney.
At Hart Powell, S.C., we are widely regarded as one of the top criminal defense teams in the area. We have built our practice on decades of courtroom experience, and we know what it takes to craft a strong defense. You have spent a lifetime building your reputation. We have spent a lifetime building a practice that will help you defend it.
Why Choose Hart Powell, S.C. to Handle My Case?
There are numerous Cedarburg area defense attorneys you can choose to represent you. Why choose Hart Powell, S.C. to handle your case? The answer is simple: quality and experience. Our experienced attorneys have a track record of success. We know what it takes to build compelling defense strategies and how to aggressively fight to protect the rights of clients just like you.
Our team takes a collaborative approach to developing strategies and tactics that offer our clients the best chance of obtaining a favorable outcome. We believe this helps us deliver a quality defense strategy and combines our years of collective experience for the good of our clients.
If you are charged with a criminal offense, you deserve high-level representation. You deserve to work with a team that will listen to you. You deserve a team that will work tirelessly to protect your rights. Your freedom is on the line. Hire an attorney that you can trust and who will communicate with you through every step of the legal process. Trust the team at Hart Powell, S.C..
Types of Criminal Cases We Handle
At Hart Powell, S.C., we have experience handling state and federal criminal cases. We also represent clients working through the appeals process. At the state level, our attorneys have experience managing the following types of criminal cases:
It can feel like federal prosecutors have an unlimited supply of time and resources to throw at a case. Defendants may feel intimidated and powerless in the face of this overwhelming situation. At Hart Powell, S.C., our team is equipped to handle federal criminal charges and counter the prosecution's arguments in court. Some of the federal charges we can deal with include:
If you are charged with a state or federal violation, you need the experience and dedication that a skilled criminal defense team can bring to the table. Before you talk to anyone, talk to an experienced Cedarburg criminal defense attorney with Hart Powell, S.C..
Will Hiring an Attorney Hurt My Case?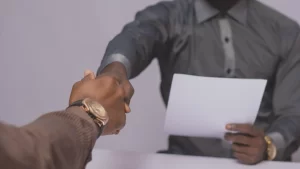 There is a common misconception that hiring an attorney immediately after being charged with a crime will make that person look guilty. Nothing could be further from the truth. Anyone accused of a criminal offense needs immediate legal advice. Prosecutors are already hard at work building a case against you. Every moment you wait to talk to an attorney is another moment your rights could potentially be violated.
It is crucial that you talk to an attorney before you speak to anyone else, including law enforcement. Hiring an attorney means you have someone on your side, protecting your best interests. A Cedarburg defense attorney can help handle communication with authorities, collect evidence on your behalf, and craft a strategic defense plan.
At Hart Powell, S.C., we understand how important appearances can be. However, don't be fooled into thinking that hiring an attorney will put you in a bad light. Hiring an attorney is the most critical decision you make if you are charged with a crime. Call our office at (414) 271-9595 and talk to a skilled Cedarburg defense attorney today.
Contact the Cedarburg Criminal Defense Team at Hart Powell, S.C. Today
You may feel isolated and scared if you have been charged with a crime. Your life may be turned upside down, and it is hard to know where to look for support. The Cedarburg team at Hart Powell, S.C. wants to offer you the support and guidance you need during this challenging time. We are passionate about protecting your rights and making sure that the law treats you fairly.
A criminal charge does not have to define you or dictate your path in life. Let the experienced team at Hart Powell, S.C. build a case that gives you the best chance possible at a favorable outcome for your situation. Call our office today at (414) 271-9595. Let's work together to achieve your goals.