Craig Powell
Partner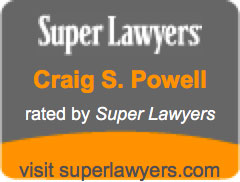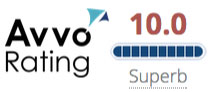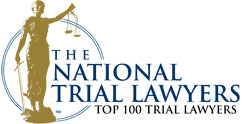 Communication. Dedication. Skill. Results.
Trust is the most critical component of the attorney-client relationship. Clients are frequently called-upon to make potentially life-changing decisions, and hard choices often involve hard conversations. Clients must feel like their lawyer is working for them, they must have confidence in the advice they are given, and they must have confidence that their lawyer can execute in the courtroom when the time comes.
For over 15 years, Craig has built trust with his clients through his willingness to listen and provide honest advice, his dedication to their causes, and his demonstrated skill in the courtroom. He has used his legal research, writing, and courtroom abilities to win not-guilty verdicts and pre-trial dismissals in a wide variety of cases, including prosecutions for homicide, sexual assault, child pornography, arson, drugs and OWI. In addition, Craig has secured countless beneficial results for clients through favorable pre-trial diversions, plea bargains and contested sentencing hearings.
Craig embraces the challenge of the most difficult cases, having frequently been called to the defense of individuals charged in serious cases generating significant local and national publicity.
Craig's clients speak to their faith and trust in him and the results he has obtained for his clients speak for themselves.
In addition to his trial practice, Craig leads the firm's appellate and postconviction practice and has argued frequently before the Wisconsin Supreme Court and Court of Appeals. Craig's first appellate victory came in a case he began handling as a law student, and he has continued to obtain substantial victories for his appellate clients at Hart Powell, S.C., winning new trials for defendants sentenced to decades in prison after convictions for sexual assault of a child and first degree reckless injury; reversals of felony OWI and drug convictions; substantial sentence modifications; and the preservation of a defendant's right to access a witness's privileged records in order to present a defense.
Craig has been recognized in Law & Politics Magazine, Milwaukee Magazine, and Super Lawyers as a "Rising Star" in the field of criminal defense, has been named to the Top 100 Trial Lawyers list by the National Trial Lawyers; and is rated a 10.0 "Superb" by AVVO.
Craig is also an active member of the criminal defense bar. He has been on the faculty of the Annual Conference on Recent Developments in Criminal Law, sponsored by Marquette Law School and the Milwaukee Bar Association, has spoken to aspiring trial lawyers at Marquette University Law School, and presented on ethics to Federal criminal law practitioners. Craig is a member of the Federal Criminal Justice Act panel, the Wisconsin Bar Association, the Wisconsin Association of Criminal Defense Lawyers, and the National Association of Criminal Defense Lawyers. He is licensed to practice law in Wisconsin's State and Federal courts, the United States District Courts for the Northern District of Illinois and the Western District of Michigan, the Seventh Circuit Court of Appeals, and the United States Supreme Court.