Craig Powell
Partner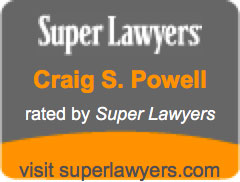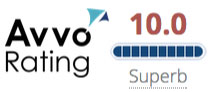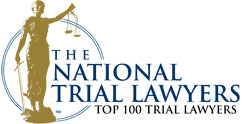 Craig S. Powell has spent his career fighting to uphold the rights of the accused.
Craig S. Powell joined the firm, then known as Kohler & Hart, SC, as an Associate in 2005 following his graduation from the University of Wisconsin Law School. He has been a partner at the firm since 2011.
Craig's practice is primarily devoted to criminal trial and appellate work in state and federal courts. Craig is a skilled trial litigator, and has used his legal research, writing, and courtroom skills to win not guilty verdicts and pre-trial dismissals in a wide variety of cases, including prosecutions for homicide, sexual assault, drugs and OWI. In addition, Craig has secured countless beneficial results for clients through favorable pre-trial diversions, plea bargains and contested sentencing hearings.
Craig also leads the firm's appellate and postconviction practice and has argued frequently before the Wisconsin Supreme Court and Court of Appeals. Craig's first appellate victory came in a case he began handling as a law student in which he successfully argued to the Court of Appeals that his client's conviction should be reversed because the client's confession had not been sufficiently corroborated. Craig has continued to obtain substantial victories for his appellate clients at Kohler & Hart, SC, winning new trials for defendants sentenced to decades in prison after convictions for sexual assault of a child and first degree reckless injury; reversals of felony OWI and drug convictions; substantial sentence modifications; and the preservation of a defendant's right to access a witness's privileged records in order to present a defense.
In addition to his criminal law practice, Craig assists in the firm's civil litigation and personal injury practice.
Craig earned his J.D. in 2005 from the University of Wisconsin Law School, where he developed his litigation skills through clinical work with the Defender Project, the Criminal Appeals Project, and the Consumer Law Litigation Clinic at the Frank J. Remington Center. In recognition of his devotion to his clinical clients, Craig was awarded the Bruce Beilfuss Memorial Scholarship. Prior to law school, Craig received his B.A in Journalism and English at the University of Wisconsin – Eau Claire in 1998.
Craig is an active member of the criminal defense bar. He has been on the faculty of the Annual Conference on Recent Developments in Criminal Law, sponsored by Marquette Law School and the Milwaukee Bar Association, and has spoken to aspiring trial lawyers at Marquette University Law School. Craig is a member of the Milwaukee Bar Association, Wisconsin Bar Association, the Wisconsin Association of Criminal Defense Lawyers, and the National Association of Criminal Defense Lawyers. He is licensed to practice law in Wisconsin's State and Federal courts, the United States District Court for the Western District of Michigan, the Seventh Circuit Court of Appeals, and the United States Supreme Court.
Craig has been recognized in Law & Politics Magazine and Milwaukee Magazine as a "Rising Star" in the field of criminal defense for 2009, 2010, 2011, 2012, 2014, and 2015; was named to the Top 100 Trial Lawyers list by the National Trial Lawyers for 2014 and 2015; and has been rated a 10.0 "Superb" by AVVO.