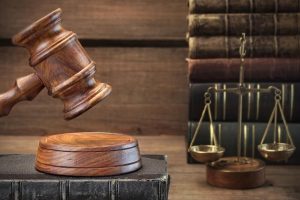 Since 1993, the criminal defense team at Hart Powell, S.C. has been helping protect the rights of those charged with state and federal crimes. The core of our firm is built around the idea that all people deserve fair treatment and are entitled to quality legal representation.
We know that being charged with a criminal offense can be frightening. Everything we do is aimed at protecting you, your family, your future, and your freedom. Do not take a wait-and-see approach when it comes to defending yourself against a criminal charge. Take immediate action to protect yourself and consult with an experienced Waukesha criminal defense attorney from Hart Powell, S.C. today. Call us at (414) 271-9595 to get started.
Why Do I Need a Criminal Defense Attorney?
Why do you need an experienced criminal defense attorney? You need one because your life is on the line. Everything you have ever worked toward could come crumbling down in front of you if you do not take a proactive approach to confront the criminal charges against you. Too often, those charged with a criminal offense wait to seek legal representation.
It's a popular misconception that consulting with an attorney will make a person look guilty. Appearances mean nothing when your reputation is at stake and your rights are in jeopardy of being violated. Consulting an attorney is the best way to ensure that you are treated fairly by the legal system.
At Hart Powell, S.C., we know that you may be anxious about what lies ahead. Our criminal defense team is dedicated to defending you and communicating with you about every step in the legal process. You deserve quality representation, and you deserve to know that your case is handled with the utmost respect and care.
Waukesha Criminal Defense Cases We Handle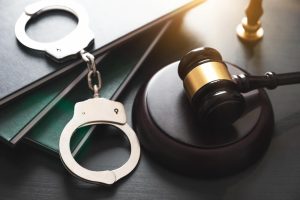 Criminal defense is a challenging area of law because it spans a wide range of practice areas. At Hart Powell, S.C., our legal team has extensive experience handling cases at the state and federal levels. Criminal defense cases we have the experience and resources to handle at the state level include:
Our legal team can also help you if you are facing federal charges, including:
If you are charged with a state or federal crime, you need to consult with a skilled criminal defense attorney immediately. Before you talk to law enforcement, talk to us. We want to help protect your rights.
Why Should I Choose Hart Powell, S.C. to Represent Me?
There are plenty of criminal defense attorneys in Waukesha that can represent you, but how do you know who you can trust with your life? At Hart Powell, S.C., we believe it boils down to results. Our legal team has built a solid reputation representing individuals like you who suddenly found themselves battling a criminal charge. We have the resources and experience to defend clients from a wide range of state and federal charges.
Additionally, we are constantly staying abreast of changes in the legal system that may impact the clients we represent. We never stop learning and are constantly working as a team to problem-solve a case's issues before coming up with a tactical defense strategy. Working this way ensures that we take the strongest approach to resolving a client's case.
Ready to talk to a skilled criminal defense attorney about your case? Contact our Waukesha office today. We can review the circumstances of your situation and begin the process of protecting your reputation.
Who We Are
In 1993, Hart Powell, S.C. opened its doors with one goal in mind: the aggressive pursuit of justice for those charged with criminal offenses. Since then, our legal team has been committed to providing impassioned defense for those accused of criminal acts.
Each member of our team brings a unique skill set to the table. Our team will often brainstorm together to take advantage of each person's unique talents. With this approach, we can build a strategic defense that offers the best chance at a favorable outcome for the clients we represent.
Contact a Waukesha Criminal Defense Attorney Today
You have the right to effective legal representation. You don't have to sit back and watch as your livelihood, family, friends, and reputation get torn down and taken away from you. Mount a strong defense and get the legal team at Hart Powell, S.C. on your side as soon as possible.
At Hart Powell, S.C., we believe that a criminal charge does not define who you are or what you can accomplish. You deserve fair treatment under the law, and our team wants to make sure your rights are protected. Call our Waukesha office today at (414) 271-9595 to speak with an experienced criminal defense attorney about your case.