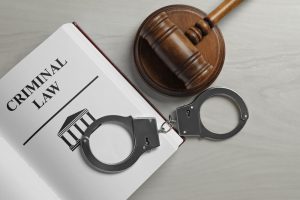 Being arrested for a criminal offense can leave you in a state of shock. If this is your first offense, you want it to be the last. If it isn't the first, you don't want there to be another. Regardless, if you've been arrested for a criminal offense, you'll want top-tier legal help.
At Hart Powell, S.C., our attorneys are ready to help protect your rights in state, federal, and appellate court, no matter what charges you face. We have the experience and the knowledge to defend you and ensure your rights are protected. Whether you are facing a DUI, a weapons charge, or even a white-collar fraud allegation, our attorneys will be there to defend you, make sure your civil rights are protected, and fight for the best overall outcome.
Call Hart Powell, S.C. at (414) 271-9595 if you or a loved one need a criminal defense attorney. When choosing legal representation, you deserve vigorous representation of your case. Our legal team will make sure your choice is the right one.
Practice Areas
Hart Powell, S.C. defends clients facing all types of criminal charges. We are able to defend clients in both state and federal court, facing misdemeanor and felony charges. Our attorneys can take cases in every type of proceeding, including appellate cases and federal charges as well.
Our experience ranges in numerous case types, including:
If you want to know more about how our skilled attorneys can help, reach out today to discuss the details of your case.
About Our Team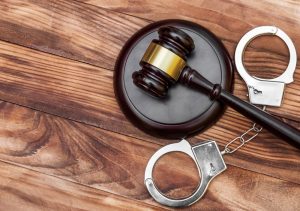 Managing partner Michael F. Hart has been practicing law since receiving his law degree in 1988. He began his career in Detroit, honing his legal skills there before coming to Wisconsin. Mr. Hart is recognized as one of Wisconsin's top attorneys.
Craig Powell  joined the firm in 2005 and became a partner in 2011. Mr. Powell is both an outstanding litigator and appellate attorney and has received accolades from his peers and the community for his courtroom abilities.
A great attorney must have the support of great office staff, and Hart Powell, S.C. has some of the best. Our legal team will ensure that all your paperwork is handled competently, hearings are scheduled, and court dates are met. Your case will be in the best possible hands.
All our attorneys bring skill, experience, and a wealth of knowledge to the firm. Their goals are to ensure that each client receives the collective experience of all the attorneys and legal professionals, no matter which one is handling the case.
Criminal Defense Versus Civil Law
At Hart Powell, S.C., we specialize in handling criminal defense cases and appeals. Occasionally, we are asked to represent clients in civil cases. However, our firm doesn't handle civil cases.
The differences between criminal and civil law are significant. The greatest difference is that your liberty is at stake in a criminal case. Even in the most serious civil trial, one of the greatest risks is simply money. While money is important, facing a monetary loss is not the same as facing years in prison.
Criminal laws are intended to protect the public from certain kinds of behavior. When someone is accused of breaking these laws, their guilt must be proven beyond a reasonable doubt. At the trial, they are either found guilty or they are acquitted. Criminal charges are nearly always brought by the state on behalf of the people of the entire state.
Civil laws redress wrongs between individuals. These laws are intended to enforce agreements people make among themselves, like contracts or social standards such as noise complaints. When individuals breach these agreements or standards, civil laws provide a neutral means of dispute resolution and compensation to the victim.
The rules governing criminal court are different from the rules governing civil court. Our society places great deference on the rights of the accused. Trials are supposed to be speedy, the defendant must have an attorney, and the defendant is entitled to a presumption of innocence. Ideally, everything should be done to determine whether the defendant is innocent and expedite their release if they are not.
The civil court operates at the speed of convenience. Very few people except the plaintiff are in a hurry in civil court. Continuances are frequent, and the outcome can be years away. Because nobody's freedom is dependent upon the outcome, there is less urgency to complete the case.
Why You Need Our Team
If you have been charged with a crime or have been found guilty and believe the conviction was in error, you need a defense attorney to protect your rights and your freedom. You are entitled to the services of an attorney as soon as you request one. If you've already been released from custody pending your first hearing, you should call Hart Powell, S.C. right away.
Defending yourself in a criminal case is a thing you should never try to do. Even the simplest of traffic tickets can lead to serious outcomes if you don't know how the law works. If you've been charged with something more severe, you shouldn't go through the legal process alone. You need a skilled attorney at your side.
You need to get solid legal advice from the start of your case. Each day between the arrest and first appearance is a day you can be doing things to improve your case and get your life back on track. Contact Hart Powell, S.C. at (414) 271-9595 for a free and confidential consultation. We can pick it up and begin moving forward no matter which stage your case is in.
There's no time for delay. Exercise your right to counsel and call for your consultation today. Our Bayside legal team is standing by to help.