Fox Point Criminal Defense Lawyers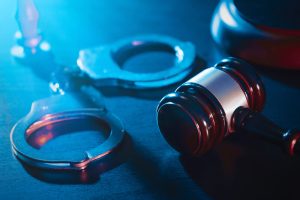 When you are facing a criminal charge, there are a lot of people who want to ask you questions. Law enforcement, prosecutors, friends, even family will try and get the details of your situation. Before you talk to anyone, you need to talk to an experienced and knowledgeable Fox Point criminal defense attorney.
Hart Powell, S.C. was one of Wisconsin's very first criminal defense law firms. We opened our doors to individuals in need of skilled legal representation to handle criminal charges. At Hart Powell, S.C., we believe that just because you've been charged with a crime, that doesn't make you a criminal. You are worthy of a solid and strategic defense plan, and that is what our Fox Point team provides.
A criminal conviction can change the course of your life. It can limit your career prospects, housing options, and ruin your personal and professional relationships. At Hart Powell, S.C., we know that a lot is on the line. We will do everything in our power to protect your rights and work towards earning you the most favorable outcome possible for your situation.
If you have been charged with a crime, contact our Fox Point office today. Call (414) 271-9595 to set up a consultation.
Do I Need a Fox Point Criminal Defense Lawyer?
Are you willing to sacrifice your freedom? Do you want to see everything you've worked for come tumbling down around you? If the answer is no, you need to turn to an experienced Fox Point Criminal defense attorney. Too often, people fall into the trap of thinking that hiring an attorney makes them look guilty. In truth, hiring an attorney gives you the best chance possible at not being found guilty.
It has taken you a lifetime to get to where you are right now. Don't jeopardize all that hard work. Get in touch with a skilled Fox Point criminal defense attorney the moment you are charged with a crime. Our seasoned attorneys have a wealth of experience handling state and federal cases. We will work tirelessly to defend you and your reputation.
Why Choose Hart Powell, S.C. to Represent Me?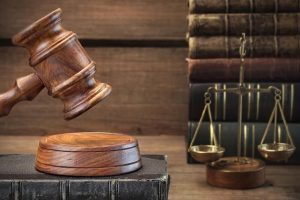 Finding a skilled criminal defense attorney can be challenging. Deep down, you need to trust that your attorney has the knowledge and the resources to help you to the best of their ability. The legal system can be complicated. It is not forgiving to those who don't know how to properly navigate the system. Choose a defense team that can help you build a strategic plan and tackle the intricacies of the Wisconsin legal process.
Since 1993, the team at Hart Powell, S.C. has dedicated itself to the aggressive defense of those facing criminal charges. We are confident that each member of our legal team brings a unique skill set and viewpoint to Hart Powell, S.C.. Together, we take a proactive approach to defending clients and fighting to achieve a favorable resolution. With decades of combined experience, we are confident we can help you find a path forward.
Fox Point Criminal Defense Practice Areas
Television and movies do a great job of dramatizing the legal process. However, they do a terrible job illustrating the nuances of the system. State and federal charges can get lumped together and made to look much the same. They aren't. State charges and federal charges are very different. Knowing how to address these differences is crucial for a strong defense. Members of our legal team are well versed in handling a wide range of state charges. Some of the most common state charges that we handle include:
Our legal team is also highly experienced when it comes to battling federal charges as well. Not only do federal charges tend to involve more severe penalties, but they are also pursued by aggressive prosecutors backed by powerful federal law enforcement agencies. It takes determination, tact, and skill to battle federal charges, traits our legal team exemplifies. Some of the federal charges we handle include:
If you have been charged with a state or federal crime, waste no time getting in touch with our Fox Point legal team. We are always ready to hear you out and review the details of your case. Before you talk to anyone, speak to us. We are ready and willing to protect your rights.
Real People, Real Results
At Hart Powell, S.C., we are a results-driven firm. We are proud of our accomplishments because they showcase our determination and tenacity. When you look for a defense attorney to represent you, look no further than our past accomplishments to help you get a better idea of how hard we work for our clients. We have experience handling a wide range of cases, and while we're working on your case, we'll always put you first.
Get in Touch with a Fox Point Criminal Defense Attorney Today
Have you been charged with a state or federal crime? Prosecutors are already hard at work building a case against you. The longer you wait to consult with an attorney, the more time they have to create a strong case. You need a defense attorney that will jump into action immediately and start drafting a compelling defense strategy tailored to your unique situation.
At Hart Powell, S.C., we believe that everyone should have access to a knowledgeable and resourceful defense attorney. We don't want a criminal charge to define you or dictate your future. We want you to have the best chance possible at obtaining a favorable outcome for your situation. Call us today at (414) 271-9595, and let's get to work protecting your future and your freedom. Our Fox Point team is ready to get to work for you.