Milwaukee State Fraud Defense Lawyers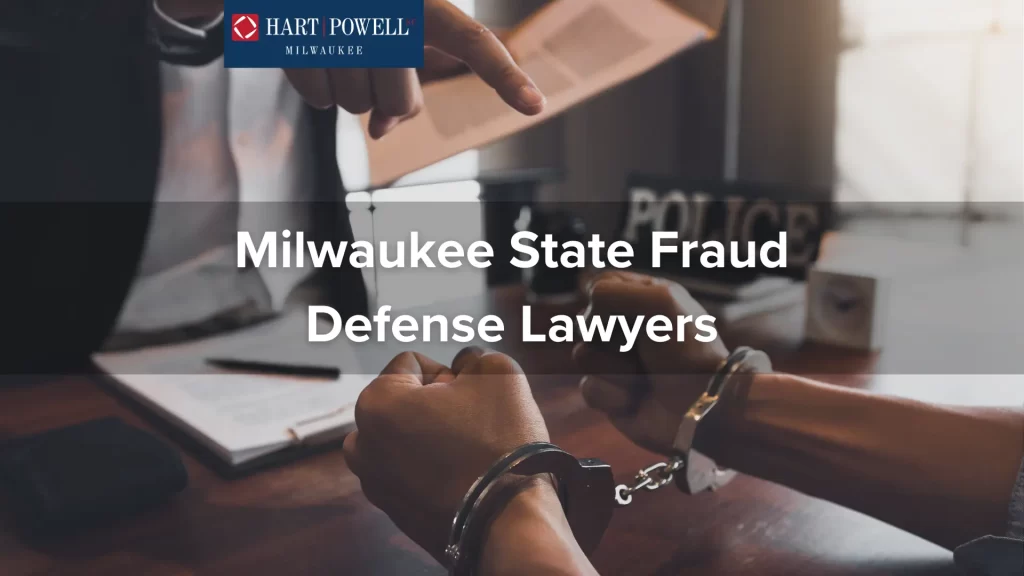 In the U.S. a person may be accused of fraud for a number of different reasons. Fraud is defined as any intentional misleading of others or falsification of the truth that is done in order to gain power, money, or another personal advantage. In fact, a person can even be convicted of intending to commit fraud, according to United States law. Regardless of exactly which type of fraud charge you are facing, the consequences can have long-lasting effects on your life and may result in substantial jail time. A personal injury attorney at Hart Powell, S.C. will be able to review the facts of your case and help you navigate the confusing legal process.
The criminal defense attorneys at Hart Powell, S.C. have provided hundreds of Milwaukee residents accused of fraud with effective legal representation. We are known throughout Wisconsin for our ability to have charges dropped, sentences reduced, and acquittals honored. Over the last 25 years, our legal team has gone above and beyond to provide the best legal services to the community that we call home. Our partners are members of the American Association for Justice and have upheld a Superb Rating by AVVO.
Although we are aggressive and relentless in the courtroom, we make sure to treat each of our clients with compassion and understanding. We know how overwhelming life can be when you've been accused of fraud. The repercussions of such a charge can be life-altering and lead to jail time. That is why we are committed to helping you every step of the way to avoid the worst-case scenario. If you or someone you love has been accused of fraud, you need a skilled and experienced attorney on your side to help you defend yourself against the charges. Our Milwaukee fraud defense lawyers of Hart Powell, S.C. are committed to fighting for the rights of our clients. To speak with one of our tenacious defense attorneys, contact our office today at (414) 271-9595, fill out our email form, or chat live with us today.
Why You Should Choose Hart Powell, S.C. to Handle Your Case
If you are searching for legal representation after being charged with fraud, you probably have many questions: How do you know which firm you can trust? How do you know which criminal defense lawyer will give your case the time and consideration it deserves? Which firm is right for you? The fact is that not all criminal defense attorneys are the same, and selecting the right lawyer is crucial to determining what your future will hold. These are some of the factors that set Hart Powell, S.C. a tier above the rest:
Experience: Hart Powell, S.C. was founded in Milwaukee in 1993. Since then, our firm has realized incredible growth and has been recognized across the state for our dedicated criminal defense efforts.
Track Record: We understand that you want the assistance of a firm which has proven itself to bring the best results for clients. One of our many successes in this area of law includes when the attorneys at Hart Powell, S.C. were able to get fraud charges dismissed for a Wisconsin CEO accused of bank fraud. Our attorneys have a glowing track record of successfully handling complex criminal defense cases.
Our Award-Winning Team: Michael F. Hart is a Wisconsin SuperLawyer and is a member of the National Criminal Defense Association of Defense Lawyers. Craig Powell was listed on a Top 100 Trial Lawyers list by the National Trial Lawyers and was designated as a "Rising Star" for his criminal defense work in Milwaukee Magazine and Law & Politics Magazine.
Types of Fraud Cases We Handle
Each of our Milwaukee fraud defense lawyers believes in the right of our clients to defend themselves against false charges of fraud. Our attorneys have experience dealing with a number of different types of fraud accusations, including but not limited to:
A successful criminal defense attorney from Hart Powell, S.C. will be able to lessen the burden of the fraud accusations you are currently facing. No matter what the charges, our attorneys believe that everyone has the right to experienced, skilled, and knowledgeable legal representation when accused of a crime.
Fraud Facts and Statistics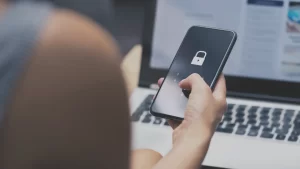 Business Fraud Protection reports that the most common types of fraud include payroll schemes, billing schemes, expense reimbursement schemes, check tampering, and financial statement fraud. The Association of Certified Fraud Examiners' 2016 Report to the Nations Global Study on Fraud and Abuse revealed that businesses in the U.S. "will lose an average of 5% of their gross revenues to fraud." This is a staggering percentage considering that many businesses in the U.S. are quite small, and 5% could be a significant dollar amount for a company that hasn't experienced much growth. The report continues on to say that small businesses rank higher than large corporations, government, and non-governmental agencies in acts of fraud. The report states that occupational fraud has a 30% rate of frequency, which is considerably higher than the rate for larger businesses.
The Insurance Information Institute reported that in 2017, there were 16.7 million victims of identity fraud. Historically, there were more credit card numbers exposed than Social Security numbers, although this trend reversed in 2016. In 2016, there were 1,294,000 fraud complaints. This number is significantly higher than the number of identity theft and consumer complaints made in the previous year. Victims of fraud may experience several types of identity theft. The most common type is employment or tax-related fraud at 34%, and the second-most common type is tax fraud at 29%. In 2016, Wisconsin ranked 30th of all states in the country for the number of identity theft complaints.
Contact Us
The Milwaukee criminal defense lawyers of Hart Powell, S.C. have grown up and settled their families in the state of Wisconsin. We understand that the people of this state are hardworking and honest individuals. When a severe fraud charge impacts your life, and you're uncertain of what your future may hold, we know the worry and suffering you may experience and want to help. That is why for more than 25 years, our attorneys have worked non-stop to ensure that our clients get the verdicts they deserve. Our Wisconsin fraud defense attorneys of Hart Powell, S.C. fight aggressively to defend our clients against these damaging fraud accusations. To speak with an attorney about your legal rights and options, contact our offices today at (414) 271-9595, fill out our email form, or chat live with us on our site.