Criminal Defense Lawyers in Brookfield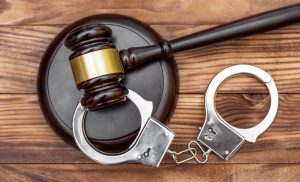 The Brookfield criminal defense lawyers of Hart Powell, S.C. are passionate about working with clients who have been charged with or arrested for crimes at the federal and state level. Our firm boasts one of the finest criminal defense law teams in the state of Wisconsin, and our attorneys are licensed to practice in several states before many federal, state, and appellate courts. If you are looking for legal counsel, you will want someone with the utmost experience, skill, and knowledge. This is what you will get when you team up with the legal professionals of Hart Powell, S.C..
At Hart Powell, S.C., we recognize that we are fighting not only for your rights and liberties but also for the best interests of your family, your job security, and your reputation for integrity. The criminal defense attorneys at Hart Powell, S.C. will dedicate themselves to fighting tirelessly to make sure that you receive nothing less than a fair proceeding that protects your rights on every level.
If you would like to learn more about the services we provide at Hart Powell, S.C., call our Brookfield criminal defense team at (414) 271-9595 today.
Why Do I Need a Criminal Defense Lawyer?
Having a knowledgeable defense counsel can mean the difference between maintaining your freedom and having your liberties restricted in some way. The framers considered an accused person's right to legal counsel so vital that they enshrined it in the Constitution. They understood that the power of the government was so immense that an individual needed to have access to legal protections in order to have a chance at maintaining their liberty.
The lawyers of Hart Powell, S.C. understand how overwhelmed you can feel after you have been arrested. We recognize that you'll worry about the potential damage to your livelihood and your reputation. Whether you are facing federal or state charges, whether for a serious felony or a relatively "harmless" misdemeanor, having an attorney on your side is crucial for the legal battle that you have ahead of you. A skilled, knowledgeable criminal defense lawyer can provide you with a strong defense and assure you that you're doing everything you can to get the best possible outcome for your case.
Why Should I Choose Hart Powell, S.C. to Represent Me?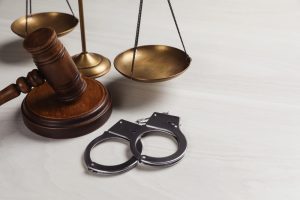 The criminal defense team at Hart Powell, S.C. has been aggressively defending the interests of our clients since 1993. We understand that your arrest does not define you, and we are passionate about ensuring that the courts and the wider world understand that as well. Regardless of which of our individual lawyers might take the lead in your defense, our whole team of experienced attorneys works together to brainstorm and problem-solve the issues in each case we take on.
Our Brookfield criminal defense team has the skill and experience to defend clients against any manner of charges they may be facing, whether in federal, state, or appellate court. Whatever your charge, turn to the team at Hart Powell, S.C. as soon as you can, especially before speaking to any law enforcement agents. We will do our best to get the charges against you reduced or dropped altogether, if possible.
How Can a Criminal Defense Lawyer Help Me?
The reputation of you and your family is important and the Brookfield, Wisconsin attorneys of Hart Powell, S.C. understand everyone's needs for privacy. The attorneys at Hart Powell, S.C. work hard to make certain that you are given fair and legal treatment when it comes to your case. The law firm of Hart Powell, S.C. recognizes that the protection of your rights is one of the most important details of your case. These Wisconsin criminal defense lawyers may do everything they can to protect and defend your criminal case. Hart Powell, S.C. attorneys are well versed in many criminal defense areas, including:
Fraud
Theft/Burglary
DUI/OWI
Probation/Violation
For more information on your criminal defense case, contact the Brookfield criminal defense attorneys of Hart Powell, S.C. at (414) 271-9595.
Does Hiring an Attorney Right After an Accusation Make Me Look Guilty?
After you have been charged with any criminal accusation, hiring an attorney is the most sensible thing to do. Prosecutors at the state or federal level will begin to build their case against you as soon as you are charged.
If you are not receiving sound legal advice, or if you choose to take the accusation lightly, you are opening yourself up to the potential for excessive fines or time in prison. If you have an attorney with you from the earliest possible moment, you will have someone by your side who knows how to ensure that you maintain your rights and that everything possible will be done to give you a strong defense.
Wisconsin Criminal Law
Wisconsin has an overwhelming number of court cases every year. Many cases can take two or three years to resolve, and prosecutors often use this to their advantage. Law enforcement officers and federal agents can sometimes use unpredictable moments along the way to seize evidence, sometimes illegally. Having an experienced attorney by your side can help you make sure that your rights are protected while you focus on clearing your name.
Most cases in the state of Wisconsin do not end up going all the way to trial. Despite the preponderance of courtroom scenes on television and in the movies, many cases are settled out of court. Alternatively, they may instead be resolved before a judge without a jury. If you do not know which path your legal charges might take, you may feel a lot of uncertainty and anxiety. With a knowledgeable and experienced attorney from Hart Powell, S.C. on your side, you will remain informed about the evolution of your case.
Contact a Brookfield Criminal Defense Lawyer Today
Like everyone, you deserve to know that your rights are going to be respected. The United States Constitution outlines these rights, and our firm is dedicated to making sure that the legal process does not infringe on them. Hiring an attorney from Hart Powell, S.C. means you'll work with a legal professional who is going to fight on your behalf and see to it that you have access to the fundamental fairness the law intended for everyone. Our team will fight aggressively for the most favorable outcome possible for your case.
We know that the future can feel uncertain after you have been accused of a criminal act, but the charges against you should not determine the course of your entire life. Allow us to take care of the legal complexities associated with your case so that you can focus your attention on your family and your reputation.
Call us today for a confidential consultation at (414) 271-9595 and find out what we can do to help you fight the charges against you.