Milwaukee Fraud Appeals Lawyer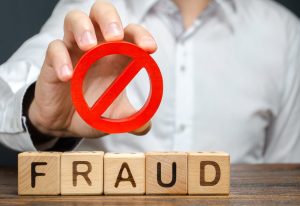 Has a state or federal court convicted you of a fraud crime in Milwaukee? If so, you can appeal your conviction under certain circumstances. Do not jeopardize your life and liberty by appealing your case on your own. There is no room for error when your freedom is on the line. One simple mistake, such as a missed deadline, can result in serious, life-altering consequences.
You need a Hart Powell, S.C. attorney who will act as your zealous advocate in your attempt to overturn your conviction. Trust a Milwaukee criminal appeals lawyer with experience to represent you and protect your best interests while appealing your case. Call us at (414) 271-9595 or contact us online to discuss your case.
What Is a Fraud Crime in Wisconsin?
Fraud crimes require that the perpetrator intend to defraud or injure another party for gain. That party could be an individual or financial institution. A person who obtains title to another person's property by intentionally deceiving that person with a false representation is guilty of theft by fraud or misrepresentation.
A "false representation" includes a promise that the speaker has no intention of performing if the statement is part of a false and fraudulent scheme. Also, the speaker must know that the representation is false at the time it is made.
Certain circumstances involving the property elevate a fraud charge to a felony. For example, the offense is charged as a Class H felony if the property is taken from an individual at risk or a patient or resident of a facility such as an adult day care center or inpatient health care facility.
Federal law can apply to an act involving a fraudulent misrepresentation if this act affects parties across state lines. Examples of acts often charged as federal crimes include bank, mail, and wire fraud.
In addition to theft by fraud or misrepresentation, a Wisconsin prosecutor may charge you with several other fraud crimes, including:
Insurance fraud – This type of fraud occurs when someone fakes or exaggerates an insurance claim in order to receive money or other compensation.
Securities fraud – Fraud of this type occurs when someone deceives investors by omitting or misrepresenting information about investments.
Identify theft – This fraud occurs when someone uses the identity of another without their consent to obtain benefits for themselves, including money or credit.
Bank fraud – Bank fraud occurs when someone intentionally engages in activity with a banking institution that is fraudulent, whether through misrepresentation of their identity or attempting to negotiate invalid financial instruments or other untruthful practices.
Mail or wire fraud – This crime refers to any financial fraud using the U.S. postal service, a commercial mail carrier, or some electronic means of communication.
Credit card fraud – Credit card fraud occurs when someone uses another person's credit card or credit card information without their permission.
What Is an Appeal?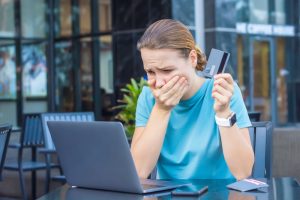 An appeal is a legal procedure where a convicted party can request that a higher court (in a typical criminal case, this is the Wisconsin Court of Appeals) overturn a criminal conviction by a Wisconsin circuit court.
To file an appeal, the convicted party must have some basis or grounds for the appeal. Those grounds can include an error made during the circuit court's proceedings. An appeal is not a new trial. You cannot submit new evidence or call new witnesses in an appeal.
The court of appeals will review the original record, including all exhibits and witness testimony, to determine if the circuit court erred and if you are entitled to a new judgment. If the appellate court fails to find enough evidence to support the conviction, the court will overturn the verdict. If the appellate court finds sufficient evidence to support the conviction, then the court will uphold the verdict.
Allegations defendants commonly make in an appeal include:
Jury selection was based on misrepresentation or bias
Evidence was improperly presented to the jury
Evidence was illegally obtained
Their attorney made an error
The statute the conviction was based on is unconstitutional
The sentence was impermissible under the law
Appeals are based only on legal rather than factual issues. An appellate court focuses on the lower court's application or interpretation of the law during the trial and whether all evidence was appropriately obtained, and whether all procedural elements were appropriately met. A criminal defense attorney experienced in appeals can help you understand the issues potentially relevant to your appeal and explain your best options moving forward.
You may only appeal a written judgment or order. An appellate court will dismiss the appeal of an oral judgment or order. You may only appeal a circuit court's judgment or order that is final. A judgment or order is final if it decides all claims or issues of the case.
Why You Should Hire an Appeals Attorney
Proceeding with your appeal without an experienced criminal appeals attorney increases the risk of the court refusing to reduce your sentence or overturn your conviction.
Hiring Hart Powell, S.C. gives you access to our experience, knowledge, and resources. We can conduct a thorough investigation of your original trial. We can carefully review each detail of your arrest and trial to evaluate the prosecution's case and the evidence allegedly supporting your conviction. We can examine the record and search for any errors, including those that violate your constitutional rights.
During the appeal, we can request your release on bond. We will give the court all the information necessary to show the presence of issues with your conviction or sentencing. We can also argue that you are not a flight risk in an attempt to keep you out of jail while your appeal is pending.
Contact an Experienced Milwaukee Criminal Appeals Attorney
If you believe that your rights were violated during your trial or some other error occurred during the legal process that led to an unfair conviction, call Hart Powell, S.C. at (414) 271-9595. One of our experienced Milwaukee criminal appeals lawyers will discuss the details of your trial with you and determine whether we can help you. Don't delay — call or contact us online today.