How to Be Removed from a Sex Offender Registry
The criminal justice system comes down particularly hard on sex offenders. If you have been convicted of a sex crime, you are just one of roughly 750,000 people who appear simultaneously on the U.S. registry and on the registry detailing the location the offense was committed. About 250,000 of these listees are under supervision for their offenses.
The federal government mandates every state in the union, Washington D.C., U.S. territories, and Indian land, to maintain a sex offender registry. Each jurisdiction has the option to define and expand upon the types of offenses that can categorize people on their roster. Each jurisdiction must also publish its information on the national database. It is possible to find someone on the U.S. Department of Justice National Sex Offender Public Website simply by searching an individual's name and/or where they reside.
Knowing that virtually anyone can search the internet to find out if you have committed a sex crime can be upsetting. Perhaps, in your case, you may feel that it is unfair. However, if you are placed on a registry, you'll want to clear your name if at all possible. Employment, loan approval, the freedom to live where you choose, and the ability to regain your reputation are all reasons to pursue a way to expunge your listing. Each state, territory, and Indian land has its own rules for expungement that vary greatly.
Several factors can impact the success of removing your name from a registry, including:
The severity of the crime
The length of the required waiting period after serving a sentence or parole
The age at which you committed the offense
Out of state convictions
If the conviction is revoked, set aside, canceled, or pardoned
The likelihood of your committing sex offenses in the future
A record of other offenses you may have committed
How To Have Your Name Removed from a Sex Offender Registry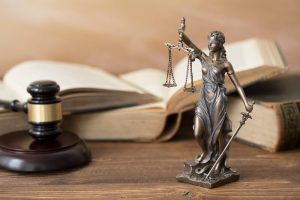 Certain criteria must be met before you file a petition with the court to remove your name from a sex offender registry. Each jurisdiction (state, territory, and Indian land) has several classification levels, or tiers, that correspond to the various kinds of sex offenses. They also establish time periods, usually several years, that must elapse before a petitioner can file. The most serious sex crimes often require a lifetime registry, in which case, no petition is allowed.
Once you have satisfied your state's registry requirements related to your offense, you can petition the court to expunge your name from the registry. Some, but not all, states have do-it-yourself petition forms that you can use. If the court denies the expungement, you may be able to file your petition again at a later date. If you succeed in having your name deleted from the state, territory, or Indian land registry, it will also be removed from the federal registry.
Once you have satisfied the sex offender requirements for the geographic location where you committed the offense, you may decide that you need legal help in order to file a petition. If so, seek out an attorney who has experience handling this type of legal procedure.
In the meantime, there are some measures you can take to strengthen your petition, such as:
Seek the help of a psychiatrist, psychologist, or behavioral therapist to diagnose and treat your propensity to commit sex offenses.
Attend classes or participate in a therapy group that helps sex offenders to recognize and deal with the triggers for committing illicit acts.
Strive to obtain a document from a medical or psychological professional who has treated you stating that you are not a danger to society.
Get and keep a steady job.
Enroll in a college or vocational school or earn your high school diploma.
Keep your record clear of any additional illegal activities, even traffic tickets.
Follow the rules for updating your listing as mandated by your place of the registry
A seasoned attorney can help guide you through the process of expungement and the proof you'll need to clear your name.
The Attorneys at Hart Powell, S.C. Can Help Get Your Name Removed from the Sex Offender Registry
If you choose to seek out an attorney who is knowledgeable in handling sex offender registry expungements, you cannot do better than the legal team at Hart Powell, S.C.. Our Milwauke attorneys are highly experienced with cases on both the state and federal levels, and they are dedicated to obtaining the best results possible for every client.
Our legal professionals are members of the American Association for Justice and have been named Super Lawyers by professional organizations. Our attorneys pride themselves on the trust they build with every client. Call (414) 271-9595 today, or email our team to schedule a consultation.