Milwaukee Trademark and Copyright Infringement Criminal Appeals Lawyers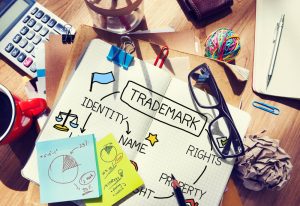 If you have been convicted of a trademark or copyright infringement crime in Wisconsin, it can be overwhelming and scary. At Hart Powell, S.C., we understand your situation. If you decide to appeal your conviction, it is important that you contact us as soon as possible so we can get to work getting it overturned. Your freedom could depend on it.
The  Milwaukee Criminal Appeals Lawyers of Hart Powell, S.C. are ready to take your call 24/7. We know the turmoil that a wrongful conviction can cause in your life. Call us at (414) 271-9595 so we can start getting your life back today. As with most legal matters, it does not pay to hesitate. The sooner you take action, the sooner you may receive a resolution. All it takes is a phone call. Contact us at (414) 271-9595 today.
Wisconsin Trademark Infringement Litigation
According to Wisconsin law, trademarks can include words, logos, designs, phrases, symbols, or slogans that a company uses to identify and distinguish its services or goods. Companies realize the importance of distinguishing themselves from their competitors, so it makes sense that they would allocate significant resources to branding.
If you have been wrongfully convicted of Trademark Infringement, Milwaukee criminal appeals lawyers from Hart Powell, S.C. can help. We have experience in appealing lawsuits for the following:
Fraudulent and false advertising
Unjust competition
Digital trademark infringement, including domain names and the unlawful use of trademarks in pay-per-click and paid click advertising
Trade dress infringement
Violations of right of celebrity
Misuse of business names, logos, and other content
If you are convicted of a trademark violation, it is crucial that you hire an attorney. At Hart Powell, S.C., we will make it our mission to personalize your case. We will work hard to understand every aspect of your case and form an effective legal strategy for you. Our trademark attorneys will negotiate and may mediate with your accusers. In some cases, our arguments may result in the case being dropped altogether.
Trademark laws are complicated. To ensure that a solid case is made for your appeal, hire the experienced trademark attorneys from Hart Powell, S.C.. If you have been charged with a crime, you have rights under the law. However, the success of your appeal will depend on the quality of your legal guidance.
What Is Copyright?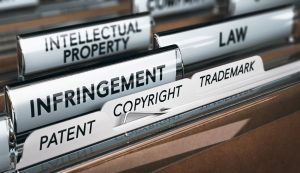 In the United States, copyright is an area of law designed to provide content creators with exclusive rights over their creations. In short, copyright law protects the expression of ideas. These ideas may take the form of books, poetry, music, and even building designs. All copyrights must be filed with the U.S. Copyright Office.
If you have been convicted of breaking a federal copyright law, it is in your best interest to hire a Milwaukee Criminal Appeals Lawyer from Hart Powell, S.C.. Our deep understanding of intellectual property law will help you achieve the legal result you deserve. We have a vast array of defense strategies at our disposal. Some of them include:
Unreasonable Delay. The simple fact is that it may be too late for someone to charge you with an infringement claim. This may be the case if you have been using the copyrighted material for a long time without any objection from the creator. Copyrights and trademarks must be protected in a timely manner.
Fair Use. Use of copyrighted material is considered "fair" if it is used in the context of news reporting, teaching, criticism, or scholarship and research.
Unclean Hands. If you have been horribly mistreated by the claimant, this may undermine their case against you, and the charges might be dropped.
Do I Need a Lawyer to Navigate the Appeals Process?
As you might imagine, the appeals process is complex and confusing. The only surefire way to navigate an appeal is to have someone on your side who has a long history of successful appeals. Only an experienced criminal appeals lawyer can evaluate your case to determine the best approach. Every deadline and detail of the appeal must be handled perfectly. There is very little room for error.
The Appeals Process
An appeal is not the same thing as a trial. No new evidence is presented, and no new witnesses are called to testify. Instead, the appellate court reviews the records and documents of the original trial and determines whether major errors were made.
Perhaps improper evidence was admitted, or maybe you were sentenced outside the normal range of sentencing guidelines. There is even a chance that your own attorney made an error. If any of these things are determined to have had a significant effect on the outcome of the original trial, you may be entitled to a new trial. Depending on the case, the court may also find that you are entitled to other relief.
It is very important that your appeals attorney is a new and different attorney than the one who first represented you. This ensures that the attorneys filing your appeal have no conflict of interest with your original lawyer. This is doubly important if the appeal hinges on the mistakes of your original attorney.
Contact Hart Powell, S.C. Today
Receiving a conviction for trademark or copyright infringement can be devastating for you and your family. You need to speak to an appeals attorney right away. Only the sure guidance of an experienced team of professionals can help you pursue justice during this difficult time.
It is scary to think about, but what is at stake is nothing less than your freedom.
We've been helping people like you get the very best legal outcome possible since 1993. Here are some testimonials from people just like you. Many of them were in the very same spot that you are in right now. They made the decision to hire Hart Powell, S.C., and that was all it took to turn things around. We're proud of our results. We think they speak for themselves.
You owe it to yourself to give us a call at (414) 271-9595. The trained professionals of Hart Powell, S.C. are standing by. Let us get to work for you.