Milwaukee Trade Secrets Criminal Appeals Lawyer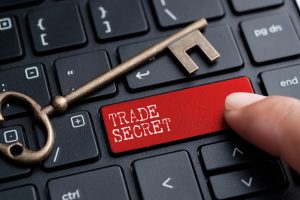 If you have been convicted of a trade secrets crime in Milwaukee, contact Hart Powell, S.C. today. You do not have to face this alone. We will determine whether your rights have been violated during the trial. The penalties you are facing can end life as you know it. We can evaluate whether to pursue overturning your conviction or seeking a reduced sentence.
Call (414) 271-9595 now to speak with a Hart Powell, S.C. Milwaukee criminal appeals attorney. After a conviction, it can seem like you don't have any options. We can help you understand the path forward as we fight for your freedom.
What Is Theft of Trade Secrets?
Trade secrets are pieces of information that give a company a competitive advantage. They are considered to be essential to a company's success and are typically protected by legally binding agreements. Trade secrets can include inventions, formulas, ingredients, designs, and specific processes.
When a person knowingly steals a trade secret and provides it to anyone who is not the owner, this is called theft of trade secrets. The Economic Espionage Act of 1996 includes harsh federal punishments for a person who is convicted of trade secret theft. These may include financial penalties of up to $500,000 and up to ten years of imprisonment. For a trade secret theft charge under Wisconsin state law, penalties may be up to a $10,000 fine and 3.5 years in prison.
Do I Need a Trade Secrets Appeals Attorney?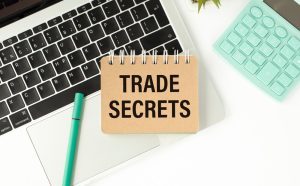 When you are facing a conviction, the time to act is now. If you are not ready to serve time in prison and pay fines, you need to contact an experienced appeals attorney immediately. You need someone who has been down this road many times before. Every detail and deadline of the appeal must be handled meticulously. There is no room for error.
Hart Powell, S.C. can evaluate your case to determine the best approach. It may be that mistakes were made in your trial. Perhaps your rights were violated, or there was evidence tampering. It could also be that the trade secret was not sufficiently protected. This could be the case if reasonable protections were not in place, which generally include:
    Physically guarding the trade secret
    Limiting the number of employees who know the trade secret
    Securing or protecting documents that directly refer to the trade secret
    Providing notification to employees of the nature of the secret and any related work, such as through a non-disclosure agreement (NDA)
    Prohibiting vendors from accessing key details that relate to the trade secret
When you choose Hart Powell, S.C. to represent you, you can trust that we will explore each of these possibilities. If reasonable protection was not provided, there might be a case to demonstrate that trade secret theft did not actually occur.
The Appeals Process
An appeal is different from an original trial. It is not simply another trial. New evidence is not presented, and new witnesses are not called on to testify. In an appeal, the appellate court reviews the original trial record and documents to determine whether substantial errors were made.
These errors may include improper evidence that was admitted, errors made by your attorney in the original trial, or a sentence that extends outside the appropriate range of the sentencing guidelines. If the appellate court determines that the error made significantly affected the outcome of the original trial, you may be entitled to a new trial. The court may also determine that you are entitled to other relief.
It is important that you have a new and separate attorney to represent you for the appeal. This ensures that there is no conflict of interest between the attorneys filing the appeal and the attorneys who represented you in the original trial. This is especially true if the appeal hinges on mistakes made by your original attorney. The appeals process generally follows these steps:
Filing a Notice of Intent to Appeal
After sentencing by the trial court, the timeline for an opportunity to appeal begins. Time is of the essence, and all deadlines must be met in order to proceed with an appeal.
Filing a Notice of Appeal
This is the document that will officially inform the entities involved that you are challenging your conviction. These include the trial court, the appellate court, and the governmental entity, whether state or federal.
Filing the Opening Appellate Brief
This document provides the basis for the appeal. Hart Powell, S.C. will file this brief in the appellate court on your behalf. The opening appellate brief identifies the mistakes we believe were made in the original trial. This may include references to witness testimony, court documents, and court rulings.
Filing of the Government's Brief and Your Reply Brief
The governmental body will have the opportunity to file an appellate brief that argues why the original conviction should stand. We will then have the opportunity to file one more brief in response, emphasizing the reasons for the appeal.
Oral Argument, Consideration, and Decision
This process can take a long time. Oral arguments are generally presented to the appellate court in person. The appellate judges will be able to ask both attorneys questions about the facts and laws they are presenting. Consideration and decision may take nine months to one year, or even longer. During this time, the judges will meet privately to reach a decision about your conviction and appeal.
Contact Hart Powell, S.C. Today
If you have received a criminal conviction for theft of trade secrets, this can be a frightening time. You need to speak with an appeals attorney about your case. We can guide you through this devastating experience and help you make the best decisions for your future.
When your freedom and your rights are on the line, you need skillful and experienced criminal appeals lawyers on your side. We've been helping people like you pursue justice since 1993, and we gladly share their testimonials. Our results speak for themselves.
Call us today at (414) 271-9595 to talk with a Hart Powell, S.C. attorney. You can also submit a contact form, and we will be in touch as soon as possible. We are ready to review your case and provide you with an assessment of your options.
You no doubt have many concerns. We have answered some of the most common questions we receive. Call us now to schedule your consultation.