Milwaukee Medicare and Healthcare Fraud Appeals Lawyers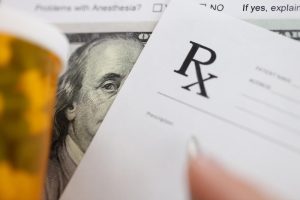 You've just been convicted of Medicare and healthcare fraud. After hearings and a trial, you've been found guilty of committing a misdemeanor or felony that can carry serious prison time and thousands of dollars in fines. Whether your attorney or public defender wasn't up to the task, your rights were potentially violated, or the state's case wasn't strong but ultimately led to your conviction, you may feel like you have no other recourse to prevent your upcoming loss of freedom and damaged future.
You do have an option, however. Any person convicted of a crime in the United States has the right to appeal their conviction. But the appeals process is long and complex. Your best chance of being successful in appealing your conviction is to have a defense attorney with appellate experience.
The Wisconsin criminal appeals lawyers of Hart Powell, S.C. have spent decades helping our clients who have been convicted of crimes appeal their conviction. We know the risks to your future and liberty, and will fight tirelessly to help protect you by reaching a favorable outcome in your appeal. While we can't promise an outcome, we can give you our honest estimation of your chances to overturn your conviction and we'll work hard to that end.
Call us at (414) 271-9595 or contact us online today to discuss how we may be able to help you with your Medicare and healthcare fraud appeal.
Can I Appeal My Conviction?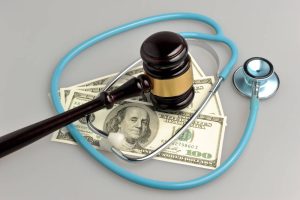 An appeal is a request that a higher court than the one in which you were convicted review your conviction. For your appeal to be successful, you will likely have to show that your rights were infringed upon in the trial or the proceedings in your case. You may have to show that there are outstanding legal questions in your case or that procedural errors were made. If you believe these issues existed in your case, then you have the right to file an appeal with the appellate court in your jurisdiction.
Only those convicted of a crime can appeal their conviction. Prosecutors aren't permitted to appeal a conviction that they're dissatisfied with (usually an acquittal).
Common Strategies for Appealing Medicare and Healthcare Fraud Convictions
When you hire the criminal appeals lawyers of Hart Powell, S.C., we will do a thorough investigation into the alleged crime and review all the evidence in your case. We'll review evidence and testimony presented in court and transcripts from your trial. This will give us a deep insight into your case and will allow us to find any legal errors or misconduct which may have occurred in your case.
If we find evidence that there may have been errors that contributed to your conviction, we may use a variety of defense strategies. Among them are:
Questions about the constitutionality of the Medicare and healthcare fraud laws
Prosecutor misconduct
Juror misconduct
Questions about the legality of evidence used against you in the trial
Your prior criminal defense lawyer or public defender was ineffective
You or your prior attorneys weren't made aware of exculpatory evidence (evidence that supports your innocence) and it wasn't presented at your trial
Questions about the admissibility of testimony provided by witnesses
Issues regarding the rulings of the judge who presided over your trial
Not all of these errors may have been present in your case and trial. One or two may be issues that we can argue in your appeal or none of these issues may have factored into your conviction. Our criminal appeals lawyers are skilled, and if we can find an appropriate reason to appeal your conviction, we'll argue any legal issues we find in your case in your appeal.
Why You Need an Experienced Appeals Lawyer to Help Appeal Your Conviction
Appealing a conviction isn't a walk in the park. The success of an appeal depends on the skills and knowledge of the complex laws related to criminal and appellate proceedings and their application by an experienced criminal defense attorney.
Just because a criminal defense attorney can defend you in a trial, that doesn't mean they could represent you well on appeal. The criminal appeals lawyers from Hart Powell, S.C. have spent a great deal of the past three decades helping clients who thought their future was doomed to receive lessened prison or jail sentences or reversed convictions with successful appeals. We've navigated the appeals process for multiple clients and have a unique understanding of how appellate court works. We know the most successful strategies to use in appeals of various convictions, including Medicare and healthcare fraud convictions.
Contact Our Appeals Lawyers at Hart Powell, S.C. Today
When you've been convicted of Medicare and healthcare fraud, your whole life can be turned upside down. Your future as you know it could be ruined. But your story doesn't have to end there.
By hiring Hart Powell, S.C.'s highly skilled criminal appeals lawyers, you're adding reliability and experience to your team. We can fight to restore your future. Our goal in representing you on your appeal is to either reduce your sentence or overturn your conviction, and we'll work as hard as we can to reach the best possible outcome in your case. Our dedicated criminal appeals lawyers will use our knowledge and resources to build the strongest case possible so you can win your appeal. And we'll do it while showing you the compassion and respect you deserve, no matter what.
You should be prepared for a tough journey. Appeals are time-consuming, are prone to delays, and there can be many hurdles along the way. There's also no way to predict how your appeal will end. We'll do our best to prepare you for this process and assuage some of the worry and hopelessness you may feel at times. But we're also committed to being honest with you about your prospects and keeping you up to date on what's going on with your appeal at every step.
We know the uncertainty you're probably feeling about your future right now, and we want to support you and see how we can help. To schedule a consultation, call Hart Powell, S.C. right now at (414) 271-9595 or contact us online. We'll discuss the facts of your case, the events of your trial, and determine how we can best help you restore your liberty.