Attorneys for Criminal Appeals in Mail and Wire Fraud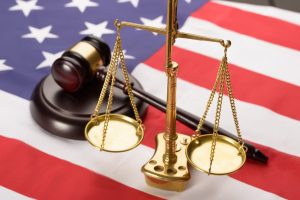 The United States Attorney for Wisconsin just charged you with mail and wire fraud. You thought it couldn't get any worse. It could, and it just did, because you took your case before a federal jury, and now you've been convicted of mail and wire fraud. You've resigned yourself to the fact that you're going to do time and pay huge fines -– it's just a question of how much of each. But that is not the only possible outcome.
Before you do anything else, call the Milwaukee criminal appeal attorneys at Hart Powell, S.C. at [phone-name] or make an appointment through our website. You'll get a straightforward explanation of how to appeal your conviction and an unflinching assessment of your chances of getting the conviction overturned on appeal from attorneys who do this work, and only this work, every day.
Why Do I Need a Federal Criminal Appeals Attorney?
The federal criminal appeals process for mail or wire fraud convictions is complex and leaves little margin for error. Your life and liberty are at stake, so you can't afford to have someone cutting their teeth on your case. One blown deadline may be all that stands between you and heavy monetary fines and potentially decades in jail. You need a fierce advocate who knows the ropes and can give you the best shot at success on appeal. You need Hart Powell, S.C..
How Do I Challenge My Mail/Wire Fraud Conviction on Appeal?
Wire fraud occurs when individuals use wire communication (television, wire, radio, internet) across more than one state for illegal financial gain. Mail fraud occurs when the scheme for illegal financial gain uses the United States Postal Service or any other interstate postal service (including UPS and FedEx) to carry out any phase of the transaction. Common offenses associated with wire fraud and mail fraud are:
Bank fraud
Health care fraud
Securities fraud
Extortion
Illegal kickbacks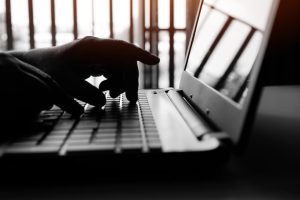 Both the mail fraud and wire fraud statutes prohibit schemes to defraud or to obtain money or property by means of "false or fraudulent pretenses, representations, or promises."  To obtain a conviction under these statutes, the government must prove that the defendant
was involved in a scheme to defraud;
had an intent to defraud; and
used the mail or wires in furtherance of that scheme.
In your case, during the trial, the government, therefore, had to prove that you "made a material false statement, misrepresentation, or promise, or concealed a material fact."  The first line of attack when appealing your conviction will be to dispute that the government proved all three of these elements of the offense beyond a reasonable doubt.  This may be accomplished by casting doubt on the credibility of the government's witnesses, arguing that certain evidence on which the government relied to prove your intent or the existence of a "scheme" should not have been admitted or pointing out conflicting evidence that undermines the conclusion that you had affirmatively intended to materially misrepresent the facts (i.e., mere exaggeration).
A second approach would be to argue that the mail/wire fraud statutes under which you were charged do not apply to the specific conduct in which you engaged. Because the mail/wire fraud statutes are written so broadly, appellate courts reviewing federal convictions from Wisconsin federal trial courts consistently have recognized that the government often uses mail/wire fraud charges as a kind of  "catch-all" or "kitchen sink" claim. We will cite those cases to argue that the government is trying to stretch the mail/wire fraud statutes too far in your case as well.
What's the Basic Process for Filing an Appeal of My Mail/Wire Fraud Conviction?
After you have exhausted all efforts to undo the conviction in the trial court through post-trial motions, your appellate counsel will initiate an appeal on your behalf. It is important that you have new and separate counsel handle your appeal because:
in some cases, one of your arguments on appeal may be that your defense attorney at trial committed errors. That is an argument you can't make if the attorney you had at trial is also representing you on your appeal
you need an experienced and objective attorney who can tell you what you can argue and what you can't when appealing your mail/wire fraud conviction
Here are the fundamental steps your criminal appellate attorney at Hart Powell, S.C. will take to perfect and prosecute the appeal of your mail/wire fraud conviction:
Complete all necessary steps in the trial court to perfect your right to appeal your conviction. You will want your new appellate counsel to start handling these issues right away. Timing is critical following the trial court's ruling on the last post-trial motions.
File your Notice of Appeal. This document informs the trial court, the appellate court, and the government that you are officially challenging your conviction.
Your Opening Appellate Brief. This is the first of two briefs we will file on your behalf in the appellate court. In this document, we will address the trial court's mistakes by pointing to specific documents, witness testimony, the court's rulings, and other details that illustrate the court's error.
The Government's Brief and Your Reply Brief. The State has an opportunity to file its own appellate brief in which it provides all of its reasons why your conviction should remain in place. We then will have one more opportunity to refute the government's position and to remind the appellate court of why the conviction should be reversed.
Oral Argument, Consideration, and Decision. In most cases, the appellate court will hear oral arguments in person to allow each side to present the most important issues and provide the appellate judges a chance to ask the attorneys questions. After that, the judges may take nine months to a year to decide whether your conviction should be reversed.
It is essential to your appeal that you get every one of these steps right. Don't rely on an amateur. Call Hart Powell, S.C. at (414) 271-9595 to set up an appointment with one of our veteran mail/wire fraud appellate attorneys to learn about your options on appeal.