Milwaukee Internet Sex Crime Appeals Lawyer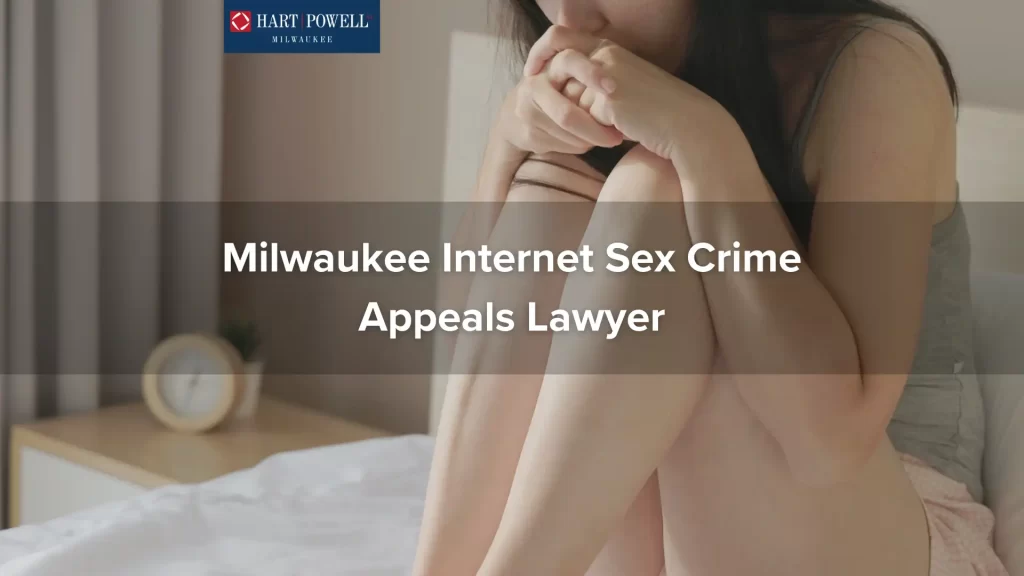 You may feel shocked and devastated after you have been convicted of internet sex crimes when you believe that you were convicted because of errors or mistakes that may have been made during your trial. Fortunately, every criminal defendant who is convicted has the right to seek a review of their prosecution in an appeal. If an appeals court finds that errors were made during your prosecution, you may be afforded relief, such as a reduction of your sentence, a new trial, or even the dismissal of your charges.
When you need help appealing your internet sex crimes conviction, turn to the Milwaukee criminal appeals attorneys of Hart Powell, S.C.. We can review what happened in your case and identify whether the prosecution or the trial court committed mistakes or violated your rights in any way. With our extensive expertise in criminal law and the criminal justice process, we will fight hard to defend your rights and to secure another chance for you to defend your freedom.
If you have been convicted of an internet sex crime, contact Hart Powell, S.C. at (414) 271-9595 for a case evaluation to learn more about how our attorneys can help you through the appeals process to challenge your conviction or sentence.
Types of Internet Sex Crime Cases We Handle
At Hart Powell, S.C., our legal team can help you appeal convictions from internet sex crimes such as:
Possession of child pornography
Distribution of child pornography
Cyberstalking
Online solicitation of minors
Sextortion/revenge pornography
If you were convicted of a sex crime involving the use of the internet, we can help you to challenge errors that may have been made during your trial or sentencing.
Appealing an Internet Sex Crimes Conviction
While an appeal of an internet sex crimes conviction allows you to challenge your conviction and/or your sentence, a successful appeal requires you to identify one or more errors that occurred during the proceedings in the trial court. An appeal does not allow you to retry your case or allow you to present new, additional evidence in your defense.
Instead, in an appeal, the appellate court merely reviews the evidence and record from the trial court proceedings. The appeals court will grant relief only if it finds that some error occurred during your prosecution and believes that error might have or did affect the outcome of your trial and sentencing.
Common reasons for filing an appeal include:
The trial court admitted evidence that was obtained in violation of your rights.
The trial court permitted evidence or testimony that should have been excluded by law or by the rules of evidence.
Errors were made during the jury selection process.
The jury was given erroneous or confusing instructions prior to deliberations.
The trial court imposed an improper or unlawful sentence.
The criminal statute that you were charged with is unconstitutional, either in general or as applied to you.
The prosecutor committed misconduct, such as intentionally withholding exculpatory or favorable evidence from you or making improper statements during the trial.
The evidence presented at trial could not have reasonably supported the guilty verdict.
Steps in the Appeals Process
An appeal of an internet sex crimes conviction may only be filed after you have been sentenced, as your sentence constitutes the final judgment in your case. You only have 20 days after your sentencing to file a notice of intent to appeal. This notice confirms your right to appeal. This also allows you to file post-conviction/post-sentence motions to try to get the trial court to overturn your conviction or revise your sentence.
An appeal begins after you file an official notice of appeal with the court, which identifies the specific errors that you believe occurred during your trial. You and your attorney will also need to draft and file an appellate brief, in which you set forth your specific arguments in support of the errors that you have claimed.
In most cases, the appeals court will schedule a hearing, during which your attorney and the prosecution will have the opportunity to make oral arguments to try to convince the appeals court to find in their favor. The appeals judges will also typically ask questions of the parties.
After oral argument and reviewing the trial court record and appellate briefs, the appeals court will issue a decision. The appeals court can choose to affirm your conviction and sentence, or it may issue an order modifying them. The appeals court may also decide to overturn your conviction or sentence. If your conviction or sentence are overturned, the appeals court may return your case to the trial court for a new trial or a new sentencing hearing, or under certain circumstances, the appeals court may dismiss your charges altogether and release you.
Why You Need an Internet Sex Crimes Appellate Attorney for Your Appeal
Successfully appealing an internet sex crimes conviction requires a thorough understanding of the law and of court procedures. Without the assistance of an attorney from Hart Powell, S.C., you likely will have a much lower chance of:
Having your conviction or sentence overturned and getting a new trial or sentencing hearing
Having your charges dismissed
An attorney from our firm can thoroughly review the records from your initial arrest all the way through your trial and sentencing to identify potential errors or mistakes that may have impacted the outcome of your case. We can prepare a persuasive appellate brief and oral argument to fight for you. Our firm can also help you to stay out of prison while we pursue your appeal, fighting to secure a stay of your sentence.
Why Choose Hart Powell, S.C.?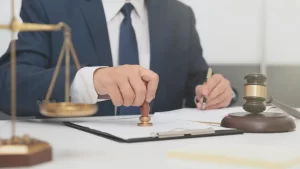 With Hart Powell, S.C., you can trust that you have experienced, dedicated attorneys who will stand by your side throughout the appeals process. Our attorneys will make sure that you don't feel alone or like you have no options after you've been convicted in a trial. We work hard to provide you with the personalized attention you need during this critical period. Our attorneys will use the collective expertise of our legal team and our firm's resources to prepare and present a strong, persuasive case.
Contact Us Today to Learn How We Can Advocate for Your Rights and Interests
Even after you have been convicted of an internet sex crime, you still have the right to challenge errors or violations of your rights that may have occurred during your prosecution. Call Hart Powell, S.C. at (414) 271-9595 today for a confidential consultation. We can discuss your rights and options following an internet sex crimes conviction.