Milwaukee State Drug Crimes Appeals Attorneys
Being convicted of a drug crime can be a frightening experience. Drug crimes can carry significant penalties in Wisconsin, and you may find yourself preparing for stiff jail time and high fines. However, a criminal conviction doesn't mean you have lost all your rights. If a court convicted you of a serious drug crime, you are still entitled to fair treatment from law enforcement and the legal system. If your rights are violated at any point from arrest to conviction, you may be able to appeal the outcome of your case.
At Hart Powell, S.C., we have extensive experience appealing drug crime convictions. We aim to overturn your conviction and reach for a positive outcome for your legal situation. If you face penalties for a drug crime conviction, speak to a dedicated Milwaukee criminal appeals attorney today. Call our office at (414) 271-9595 to set up a confidential case evaluation.
What Is an Appeal?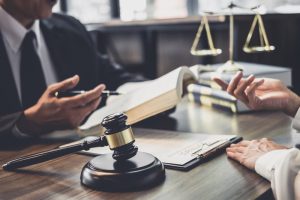 If you've been convicted of a crime, you might be able to file an appeal. What is an appeal? It is a legal request asking a higher court to review the decision made by a lower court. An appeal is not the same as a new trial. Your lawyer can't present new evidence, and no new witnesses can testify on your behalf. An appeal is a specific request to a higher court to examine the case's merits and to look for legal issues or errors. That means a higher court will only review original court documents to search for legal or procedural errors that may entitle you to a new judgment.
Examples of common legal errors that could make you eligible to file an appeal include:
A judge improperly admitted evidence
A judge improperly excluded evidence
A judge gave jurors improper instructions
The prosecution acted unethically
The defense offered ineffective counsel
There were problems with jury selection
There was jury misconduct during the trial
Statements or evidence presented were illegally obtained
The judge made sentencing errors
A competent and proactive appeals attorney can review the specifics of your case and help you mount a drug conviction appeal.
Why You Need an Experienced Drug Crimes Appeals Attorney
Criminal appeals can be extremely complex. The success of an appeal rests on whether you can effectively prove that your rights have been violated or a legal error occurred during your trial. Unfortunately, not every criminal defense attorney has the knowledge or the skills to mount a compelling appeal. That's why you need to reach out to an experienced drug crime appeals attorney as soon as possible.
At Hart Powell, S.C., our legal team knows what it takes to craft a strong appeal in a drug crimes case. During an appeal, an attorney is not making a logical or emotional plea to a jury of your peers. An attorney is presenting an argument to a formidable judge who may ask detailed and specific legal questions challenging the validity of the appeal. Preparing an appeal takes time, research, and dedication.
We know your freedom is on the line. Our seasoned drug crimes appeals attorneys are ready to build a robust appeal on your behalf that offers you the best chance possible at a more favorable outcome for your situation. Do not attempt to navigate the legal process alone or mount an appeal without a lawyer's assistance.
How to File a Drug Crimes Appeal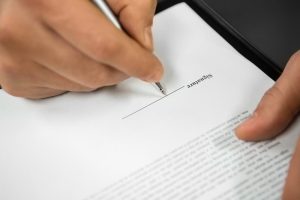 The first step in the Wisconsin appeal process is filing a Notice of Intent. A Notice of Intent is a legal document informing the court that you plan to appeal your drug crime conviction. If you are considering filing an appeal, you must talk with a knowledgeable drug crime appeals attorney as soon as possible to begin the appeal process. A Notice of Intent must be filed within twenty days of your sentencing.
A Notice of Intent is just that, a document informing the court you have the intention of filing an appeal. Putting in a Notice of Intent is not the same as filing an actual appeal.
Your next step in the appeal process may be for you and your attorney to choose a form of post-conviction relief. For example, if you entered a guilty plea, you may be able to file a motion to withdraw your original guilty plea. This option may be viable if:
A due process violation led you to enter a guilty plea involuntarily or unknowingly
New evidence has been uncovered that proves your innocence
Your constitutional rights have been violated
You may also seek post-conviction relief by filing a motion to have your sentence modified in cases where:
Your sentence is excessive for the crime committed
The court decided based on inaccurate information
The court decided based on inappropriate factors like race, gender, or religion
The reason for the sentence was not on the record
Finally, you will need to file an Official Notice of Appeal. This notice informs the trial court, higher court, and the state that you are challenging the verdict in your drug case. Your attorney will then need to begin aggressively preparing an appellate brief. The appellate brief outlines the facts of your case and must describe in detail the errors made that entitle you to appeal the lower court's original ruling.
It can take time for a higher court to review an appellant's brief and schedule a hearing. Once a hearing date is set, each side will get the opportunity to make an oral argument. The higher court will review the original legal documents and facts before making a judgment. The court can overturn your original conviction, uphold your conviction, or send the case back to a lower court for a new trial.
Contact a Wisconsin Drug Crimes Appeals Attorney
A drug crime conviction can change your life, robbing you of your freedom and forever altering your reputation. If you've been convicted of a drug crime, you need the help of an aggressive and experienced drug crime appeals attorney.
At Hart Powell, S.C., our legal team is prepared to fight for your rights. Call our Milwaukee office today at (414) 271-9595 to schedule a confidential consultation to discuss how we may be able to help you mount a drug crime appeal.