Milwaukee Domestic Violence Appeals Lawyers
If you were convicted of domestic violence and want to file an appeal to withdraw your guilty plea or modify your sentence, contact Hart Powell, S.C. immediately.
Prosecutorial misconduct, legal errors, and other factors can lead to a wrongful conviction or unfair sentence in a domestic violence case. It is your right to pursue an appeal if you believe a mistake contributed to your domestic violence conviction. However, you must have valid grounds to file. Simply disagreeing with the judge or jury's ruling isn't enough for the court to approve your request to review the original case.
At Hart Powell, S.C., we know a mistake or intentional misconduct can significantly affect the outcome of a criminal case. You could lose your reputation, family, and freedom. Even if you successfully appeal the initial judgment, the criminal charges against you could follow you for the rest of your life. It could affect your ability to find a place to live, apply for a job, and seek higher education.
Our Milwaukee criminal appeals lawyers are ready to take on your case. We will tirelessly work to try to achieve the best possible result. You can count on us to advocate for your rights and provide quality legal representation until the end. We will fight to secure your freedom and future.
Call Hart Powell, S.C. for your confidential consultation at (414) 271-9595 today.
Types of Appealable Domestic Violence Offenses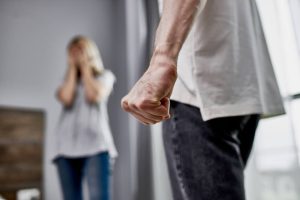 Wisconsin law defines domestic abuse as:
Intentionally impairing an adult person's physical condition;
Intentionally inflicting physical injury, physical pain, or illness on another adult;
Committing first-degree, second-degree, or third-degree sexual assault; or
A physical act that might cause the other adult to reasonably fear that one of the above acts is imminent.
Domestic violence can include a range of criminal offenses, such as:
Verbal threats
Destruction of property
Assault and battery
Violating a restraining order
Using expletives
Common Reasons to Appeal a Criminal Conviction
Domestic violence and other criminal charges are appealable under specific circumstances. When you file an appeal, you seek a judgment from a higher court to overturn your conviction.
Typically, defendants pursue appeals upon discovering an error during legal proceedings. You can't have new witnesses testify on your behalf or present new evidence. A higher court will review all information in your first case and determine whether you are entitled to an appealed conviction.
The most common errors in criminal cases include:
Illegally obtained evidence
Mistakes by the defense lawyer
Misconduct by the prosecutor
Unconstitutional criminal statute as the basis for conviction
Problems while selecting the jurors
Impermissible sentence ordered by the judge
Conditions Necessary to Appeal a Criminal Conviction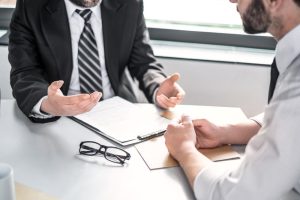 The Court of Appeals requires that all these conditions be met for the conviction to be eligible for the filing of an appeal:
Appeal from the circuit court's final judgment or order – The order or judgment must decide all claims or issues to be considered final.
The appellate court has jurisdiction to review a judgment or order if it is in writing – An appeal from an oral order or judgment would be dismissed.
Petition to the court for permission to appeal a non-final judgment or order – It is a requirement to file a petition with the court of appeals and enter a non-final judgment or order in writing within 14 days of entry of a non-final order or judgment.
Judgment or order for the court's jurisdiction to review it – The court could dismiss the appeal for lack of jurisdiction if it is filed before the judgment or order is entered. The date of entry is the date the order or judgment was filed with the clerk of the court's office.
The intention must have been for the judgment or order to be the final document in litigation – An order or judgment is final if the circuit court decides all substantive issues for one or more of the parties.
Steps to File an Appeal for a Domestic Violence Conviction
The process for appealing a conviction in a domestic violence case is complex. You must follow all steps below and adhere to state laws, or the court could deny your petition for an appeal.
File the Notice of Intent – The circuit court must notify you of your right to post-conviction relief after sentencing. You must file a Notice of Intent within twenty days of your sentence if you want to appeal the conviction.
Choose a type of relief – A notice of intent lets the court know you want to appeal your conviction. You'll need to file a motion if you're seeking relief other than an appeal, such as a modified sentence or withdrawal of your guilty plea.
File an Official Notice of Appeal – After filing your motion for post-conviction relief, you and your attorney need to file an official notice of your appeal and prepare an appellant brief. The brief includes information you want the appellate court to review, such as the grounds you chose for appealing the lower court's decision, errors made in your original case, and other details.
Hearing and decision – The District Court of Appeals will review your appeal and schedule a hearing for the prosecutor and defense attorney to argue their cases. The court will make a ruling to modify, affirm, or reverse the initial judgment or remand the case to the circuit court to start a new trial.
Contact Us
Hart Powell, S.C. understands the long-term consequences of a wrongful conviction for domestic violence. You should not face a prison term or another type of sentence when an error contributed to the decision to arrest, charge, or convict you.
Our Milwaukee domestic violence appeals lawyers will investigate and determine a strategy to argue your case for a reduced sentence or overturned conviction. We will stay by your side during every step of the appeal and provide the guidance you need during this challenging time in your life.
Call Hart Powell, S.C. at (414) 271-9595 for a confidential consultation if you believe a legal error or violation of your rights resulted in your domestic violence conviction. Let us represent you in your appeal and fight for your innocence and future.