Milwaukee Armed Robbery Appeals Attorneys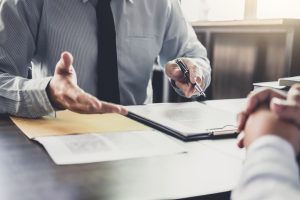 In Wisconsin, armed robbery is categorized as a Class C felony. A conviction for armed robbery in Wisconsin is punishable by up to 40 years in prison and a fine of up to $100,000. In addition to prison time and hefty fines, you might have to pay restitution to the victims of the robbery, and you could lose your right to own a firearm.
If you were prosecuted for armed robbery in Milwaukee, a conviction doesn't have to be the end of the road. Although being found guilty of a serious crime like armed robbery can leave you feeling helpless, now is not the time to give up. Contact Hart Powell, S.C. by calling us at (414) 271-9595 to set up a consultation with one of our Milwaukee criminal appeals attorneys today. We will help you understand how the appeals process works, explain the different grounds you could use to justify your appeal and give you an honest prediction of your case's likely outcome.
Given the steep penalties you could be facing as a result of your conviction, you need the best possible legal team in your corner. Our Wisconsin criminal appeals lawyers have extensive experience helping clients just like you bring successful criminal appeals in state and federal courts.
Why You Should Hire an Armed Robbery Appeals Attorney to Represent You
While you have the right to represent yourself and go through the appeals process alone, you stand a far better chance of success if you hire a criminal appeals lawyer to handle your case. Criminal appeals are complex, and not every criminal defense attorney has the necessary skills to help you navigate the appeals process.
Appeals differ significantly from trials in myriad ways. Defendants have a right to a speedy trial but not to a speedy appeal. The appeals process can take much longer than a criminal trial, and appeals are argued before a judge (unlike criminal trials that are often argued before a jury). Arguing an appeal before a judge can be more challenging than presenting a case to a jury of everyday citizens. During the appeals process, the judge may ask tough, detailed questions about law and procedure, and you need an attorney who is fully prepared to address those questions and concerns.
Formulating a successful appeal also requires hours of research and writing. At Hart Powell, S.C., our team will review the details of the police investigation and study the prosecution's case against you. Using our extensive knowledge of Wisconsin criminal law and procedures, we will identify discrepancies or instances of misconduct that could potentially be used as grounds for your appeal. Our attorneys have the resources to craft a robust appeal on your behalf and will work tirelessly to obtain the results we seek.
How to File an Armed Robbery Appeal
If you have been convicted of armed robbery charges in Wisconsin, you are entitled to appeal the conviction. There are numerous steps in the appeals process that you should be aware of. The initial step in the appeals process involves filing a Notice of Intent.
This notice essentially tells the court that you plan to appeal your conviction. In Wisconsin, you must file a notice of intent within twenty days of being sentenced, so if you're considering appealing, you need to make a decision and hire a criminal appeals attorney as quickly as possible.
Next, you must file motions for post-conviction relief. If you entered a guilty plea, you could file a motion to withdraw the plea. You could also file a motion asking a judge to change your sentence. Your attorney will review your unique situation and help you determine the best course of action.
Once you and your attorney have decided how to approach your appeal, you'll need to file a Notice of Appeal. When you file your Notice of Appeal, the trial court, appellate court, and the State will all be notified of your intent to challenge the verdict in your case.
Your attorney will then need to prepare your opening appellate brief, which essentially lays out your reasons for appealing your armed robbery conviction and outlines mistakes made by the court or your trial attorney. The State will have an opportunity to respond to your appellate brief and give their reasons why they believe your conviction should not be reversed. You will then have a chance to rebut the State's position in a reply brief.
During oral arguments, your attorney will present the most significant issues with your conviction and cite laws and evidence to support your argument. The appellate judges will then meet and come to a decision about whether your appeal should be granted.
What Issues Can I Cite in My Appeal?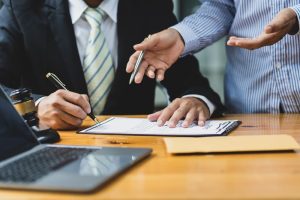 Criminal appeals operate by a different set of rules than criminal trials. When presenting an appeal, you cannot call new witnesses or introduce never-before-seen evidence as part of your case. Although new trials are sometimes granted through successful appeals, the appeals process itself is not a new trial.
Through an appeal, you are simply contesting the validity of your armed robbery conviction by calling into question certain inconsistencies, discrepancies, or instances of misconduct that could have affected the verdict in your trial.
Some of the most common grounds used in appeals for armed robbery convictions include:
Your former defense attorney made major errors (ineffective assistance of counsel)
Improper evidence was admitted and shown to the jury
Law enforcement failed to lawfully obtain evidence in your case
Jury selection problems
Jury misconduct
Improper exclusion of evidence by the prosecution
During the appeals process, a judge will review the original court documents from your previous trial and determine whether any errors were made that could have altered the outcome. If errors are discovered, you could be entitled to a new trial.
Contact a Wisconsin Criminal Appeals Attorney
If you want to appeal an armed robbery conviction in Milwaukee, contact Hart Powell, S.C. at (414) 271-9595 right away to discuss the details of your case and find out how our experienced Wisconsin criminal defense lawyers can help with your appeal. Armed robbery convictions can lead to decades in prison. Once you have been sentenced, you only have a short period of time to determine whether to pursue an appeal. Call us today to schedule a consultation with our office.