Milwaukee Defense Attorneys for Soliciting a Minor for Sex Over the Internet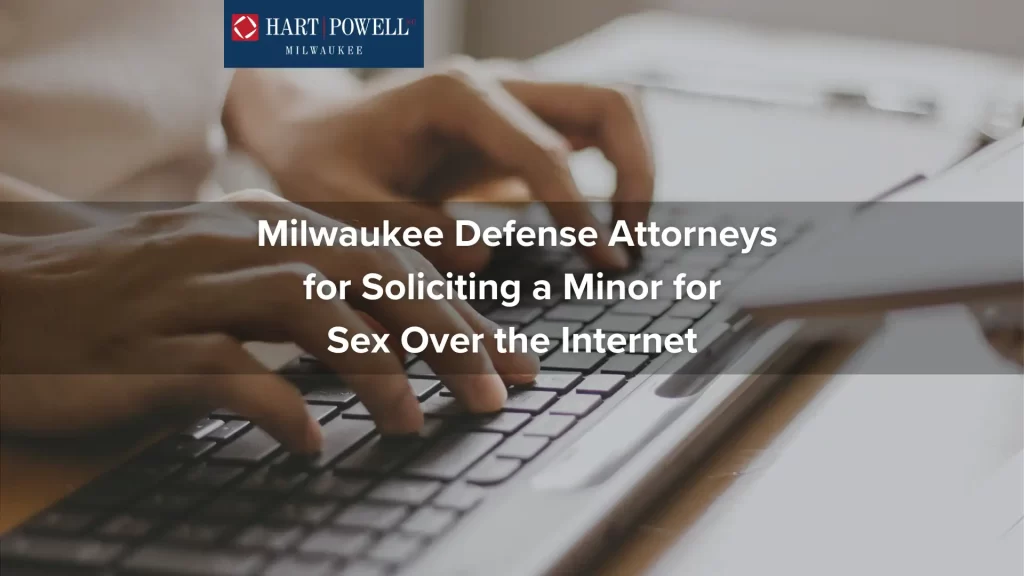 Have you been arrested or charged with soliciting a minor for sex online? Do you feel confused and worried about how to handle the situation? You need an attorney to defend people charged with internet sex crime cases.
When it comes to internet sex crimes, experience is essential. You need an attorney who knows the strategies that can provide you with a strong defense against these serious charges. The Milwaukee internet sex crimes lawyers of Hart Powell, S.C. have decades of experience defending those charged with sex crimes in Wisconsin. We can handle both federal and state charges.
Call us at (414) 271-9595 or contact us online to discuss how we can protect your rights and fight for your freedom and future.
Potential Charges for Soliciting a Minor for Sex Over the Internet
The state has no specific charge for soliciting a minor for sex online. The closest options are the use of a computer to facilitate a child sex crime (Wisconsin Statutes 948.075) or soliciting a child for prostitution (Wisconsin Statutes 948.08). Note that prosecutors can charge you with multiple crimes if you use the internet to solicit a minor for sex.
Wisconsin law prohibits using a device to communicate with a minor under the age of 16 to initiate sexual relations. Wisconsin law also specifies that it is illegal to ask a child to engage in sexual acts.
The prosecutor might also decide to pursue charges for sending obscene or sexually explicit electronic messages (Wisconsin Statute 944.25). This law makes it a crime to solicit or send anything obscene through electronic messages.
Potential Court Penalties and Personal Consequences
Because sex crimes involving children are taken seriously by law enforcement and the public, you will face punishment from the court and likely suffer personal consequences. Just an accusation can severely impact your life, so fighting these charges is essential to preserving your freedom and reputation.
Criminal Penalties
The criminal penalties are those that come with a conviction for the offense. If a defendant is convicted, the judge will determine your sentence according to the state's sentencing guidelines.'
Sending obscene or sexually explicit materials online is a Class A misdemeanor. The potential sentence is a prison term of up to nine months and a fine of up to $10,000.
Soliciting a child for prostitution is a Class D felony. If convicted, a defendant could face up to 25 years in prison and a fine of up to $100,000.
Using a computer to facilitate a sex crime is a Class C felony that could result in a fine of up to $100,000 and a prison sentence of up to 40 years. This charge has a minimum sentence of five years in prison, which means the court must give a convicted defendant at least five years, but the judge has some discretion about that minimum sentence.
Soliciting a child for prostitution and using a computer to facilitate a sex crime are serious sex offenses under state law. The prosecutor can request that a person convicted of them receive lifetime supervision as part of their sentence. This penalty also comes with various fees the defendant must pay to maintain the supervision.
It is common in criminal cases for the prosecutor to offer a plea deal, allowing the defendant to settle their case without going to trial. The deal may offer reduced charges or promise a specific sentence in return for a guilty plea.
Personal Consequences
The criminal consequences of a conviction are not the only issues faced by a person charged with these crimes. There are also social impacts of a sex crime charge.
The effects of these charges could affect a person's:
Employment: A person might lose their job because their employer doesn't like the image having an employee charged with these crimes could impart to their business. In some cases, professional licenses or credentials may be rescinded, making it impossible for the person to continue working in their current field.
Housing: Some landlords will evict a person if they have a sex crime conviction. The law may also dictate where a person convicted of sex crimes can and cannot live due to a sexual offender status.
Relationships: Family and friends may distance themselves. If a person convicted of a sex crime has a pending child custody case, the charges could affect the resulting custody orders. In most cases, a person's public reputation will suffer because the conviction will impact how others see and interact with them.
Mental: The changes that occur because of the accusations can alter someone's life in ways that negatively impact their mental health. They could suffer from depression or anxiety as a result.
Why You Need to Hire an Attorney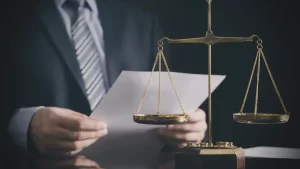 Combating charges related to soliciting a minor on the internet alone can be a bad decision. Criminal laws confuse the average person, and the criminal justice system is also challenging. Hiring an attorney skilled in defending people charged with crimes like these can lift a huge burden off your shoulders.
When you face criminal charges, your freedom is at risk, and your attorney can explain what is at stake. They will work to build a defense by gathering evidence, seeking out witnesses, and securing experts. They will use their knowledge of the system and the laws to create a case with the best chance of standing against the prosecutor's accusations.
Your attorney's intense experience in legal matters is invaluable. They know the steps to pursue the best result in your situation and how to move through the legal process. They also understand how to handle your case before a judge or jury or negotiate a plea deal with the prosecutor.
Secure an Attorney Today
You need an attorney fighting for you and helping you through this difficult process. Just having a person who is on your side can mean the world at a time like this. Call Hart Powell, S.C. to defend and protect your rights when you've been charged with a sex crime in Wisconsin. Let us get to work to safeguard your reputation and freedom. Contact us at (414) 271-9595 today.