Milwaukee Gun Possession Offenses Lawyer
Possessing a firearm is a protected right under the Second Amendment of the United States Constitution. However, the right to gun possession is not absolute. There are numerous circumstances and locations where gun possession is illegal under State or Federal law. Violating these laws can come with serious penalties.
If you have been charged with a gun possession offense in Milwaukee, you might have some legitimate worries about the consequences for your liberties. Attempting to handle these charges yourself is a complicated task. With such serious charges, you do not want to leave your rights and freedom to chance.
The experienced Milwaukee firearm offenses lawyers of Hart Powell, S.C. will fight for your best interests every step of the way. Call us today at (414) 271-9595 or contact us online now for a free consultation and find out what your legal options are.
Locations Where Gun Possession Is Illegal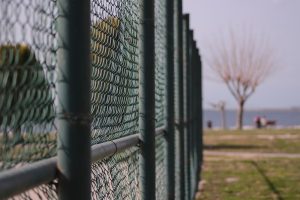 There are no laws that prohibit regular adult citizens of Wisconsin from carrying a weapon within the state. However, there are certain public buildings where it is illegal for anyone to carry or possess a gun. This includes spaces near or inside:
Schools – With certain exceptions, carrying a weapon into a public or private school constitutes a felony. This prohibition includes the school grounds within 1000 feet of the building.
Law Enforcement Stations – Unless you are an armed officer on duty, you may not possess a firearm in police stations, sheriff stations, or state patrol buildings.
Prisons and Jails – Possession of a firearm in prisons, jails, or state corrections facilities is illegal.
Courtrooms – It is illegal to carry a firearm into a federal, state, or municipal courthouse in Wisconsin.
Airports and Airplanes – You are prohibited from possessing a firearm beyond TSA security checkpoints. If you wish to travel with a firearm, you must have a concealed carry license and place the gun into your checked baggage. States have different laws regarding firearm possession, so you need to check relevant laws in your destination state if you are leaving Wisconsin.
Mental Health Facilities – Carrying firearms into a state mental health facility is illegal.
On Properties with Warnings – Land and property owners have the right to prohibit guns from their buildings or property. If a property owner provides an oral or written warning proscribing guns on their land or in their structures, it is illegal to possess a weapon on the premises.
Parking Lots – State law permits those with a license to carry firearms when in a parking lot. However, federal law prohibits firearm possession in the parking lots of federal buildings.
Individuals Prohibited from Possessing a Firearm
In addition to limitations on where a person can take a firearm, certain individuals are prohibited from carrying a gun. These include:
If they are under the age of 18, with certain exceptions for military service, hunting, and target practice
If they are a convicted felon
If they were convicted of a crime as a child that would have been classed as a felony if they'd committed it as an adult
If they are the subject of a restraining order for child abuse or domestic abuse
If they were ever found not guilty of a felony by way of insanity
Penalties for Gun Possession Offenses in Wisconsin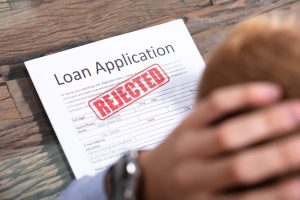 Federal and state gun control statutes are complex. Being convicted of possession offenses can have serious consequences for the rest of your life. Therefore, you must consult with an experienced firearm offense attorney as soon as you have been charged with violating any of these statutes.
Some of the penalties and consequences of receiving a conviction for unlawful possession of a firearm include:
Jail time
Steep fines
Probation
Conviction on your permanent record, making it challenging to gain employment, take out loans, or rent a home
A combination of some or all of these
Whatever the specific penalty, a gun possession conviction will have severe consequences for your life. The difference between freedom and incarceration may depend on the experience and knowledge of the attorney you choose to represent you.
Why You Need a Gun Possession Lawyer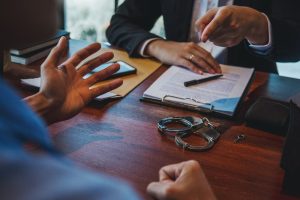 In many cases, gun possession offense charges come about because of legal confusion. The relationship between federal and state gun statutes is not always clear. Many people believe they have the legal right to carry a weapon, only to find themselves charged with a criminal offense for gun possession at an airport, racetrack, or courthouse. The consequences of such a mistake can be life-altering. If you find yourself in such a situation, you need an experienced attorney.
An excellent lawyer can help you navigate the confusion and complexity of your case and craft a strong defense for your charges. They will be able to assess the facts of the situation, analyze the charge, and present the best possible defense to protect your freedom. Even if it appears that a conviction is inevitable, a good attorney will be able to help reduce the charges or the sentence.
To have the strongest possible chance of success in your case, you should contact an attorney immediately after you are arrested or charged. Handling the case on your own can be far too risky. Trust an experienced Milwaukee gun possession lawyer to preserve your best interests.
Contact Hart Powell, S.C. Today
If you have been charged with illegal gun possession in Milwaukee, you need a defense attorney you can trust. The experienced gun possession attorneys at Hart Powell, S.C. dedicate themselves to defending the rights of those who have been accused, arrested, or charged with offenses. Our firm has over three decades of experience achieving positive results for our clients, from obtaining not guilty verdicts to having charges dropped altogether.
The skilled lawyers at Hart Powell, S.C. know what it takes to win criminal defense cases such as gun possession in state and federal court. You can trust us to fight aggressively on your behalf. Call us today at (414) 271-9595 or contact us online for a free consultation. We are ready to fight for you.