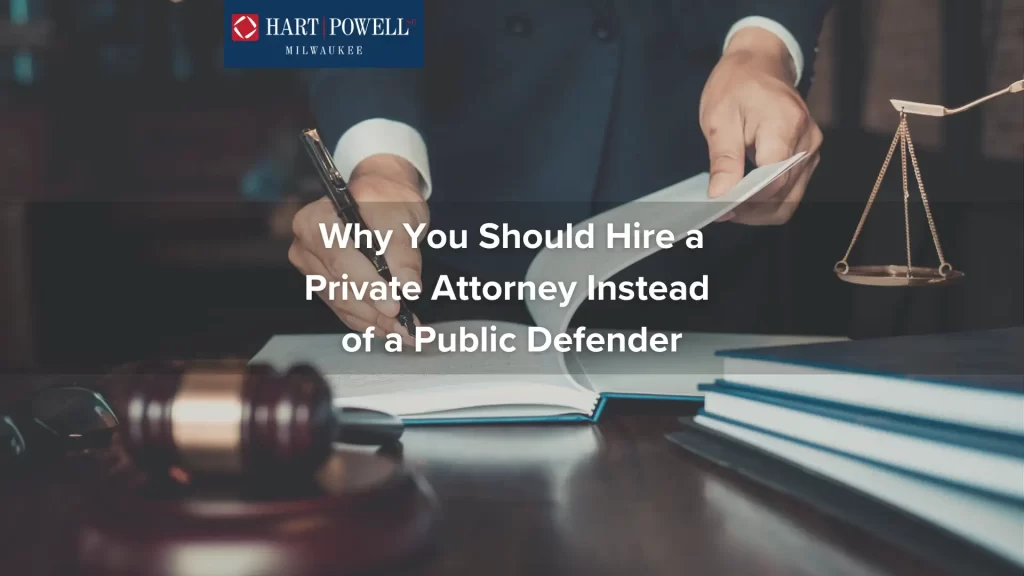 You should never defend yourself against criminal charges without legal representation. But even when you know you need a lawyer, you must choose between hiring a criminal defense attorney and working with a public defender. Before you make your decision, you should understand the differences between them and the advantages and disadvantages of each.
Differences Between a Private Attorney and Public Defender
Public defenders are appointed attorneys representing criminal defendants who don't have lawyers and can't afford to hire them. Public defenders handle cases at no charge to defendants. When you work with a public defender, you don't have to pay for their services, which is a significant benefit over hiring a private lawyer.
On the other hand, courts don't appoint private criminal defense attorneys. Instead, defendants who work with private attorneys can choose who they hire. However, private attorneys charge legal fees for their services, which makes many defendants hesitate.
Pros and Cons of a Public Defender
The fact that you don't have to pay a public defender is a notable advantage for people who can't afford to hire a lawyer. However, there are some drawbacks to working with a public defender you should consider before you go this route, including:
Public defenders are court-appointed – The court assigns a public defender to criminal cases, meaning you don't get to meet with potential candidates and select the lawyer you like most.
Public defenders have large caseloads – A major issue for public defenders is their massive caseloads. They might work with dozens of other defendants while representing you. That leaves them minimal time to focus on your case and push for the best results.
Public defenders have inadequate resources – Unlike criminal defense attorneys, public defenders don't typically have helpful legal staff or resources. They cannot hire private investigators or expert witnesses to bolster your defense.
Most public defenders have less experience – Even the most experienced public defenders often lack the same knowledge and skills that many private lawyers have. Since you cannot know who the court will appoint as your public defender, you might even get a lawyer who has never worked on a case before.
Pros and Cons of a Private Criminal Defense Lawyer
The only real drawback to hiring a criminal defense lawyer is the cost. Depending on the circumstances, a private attorney might charge a retainer or bill you by the hour. But given the serious nature of a criminal charge, the benefits of having a private lawyer defend you can significantly outweigh the disadvantages. The advantages of hiring a criminal defense attorney include:
Time – Private attorneys have more time to spend on the cases they take. Since they can control their workloads, they can thoroughly review the details of each case and develop defense strategies suited to their client's needs.
Resources – Criminal defense lawyers have access to valuable resources. They often have strong connections to analysts and experts who can provide substantial evidence in your defense.
Reputation – Experienced private attorneys often have stellar reputations within the community. Many have solid professional relationships with law enforcement, judges, and others in the justice system, which can work in your favor during a criminal case.
Guidance – Unlike public defenders, private attorneys have the time to explain legal options and procedures to their clients. They can offer guidance during each stage of a case, explain the available options to their clients, and protect their rights every step of the way.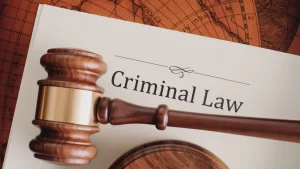 The bottom line is that a private criminal defense lawyer can go above and beyond to meet your needs and seek a positive outcome on your behalf. Public defenders don't have time to investigate every detail go that extra mile to uncover hidden evidence, or hash out plea deals with prosecutors. Private lawyers also do more than defend their clients. They can file appeals, handle probation revocations, and pursue post-conviction expungements. The right representation is worth it when your future is on the line.
Get the Legal Help You Deserve
If you have been arrested or charged on suspicion of a criminal offense in Milwaukee, consult a trusted criminal defense lawyer at Hart Powell, S.C.. Don't leave the fate of your future in the hands of an overworked or inexperienced public defender. Let Hart Powell, S.C. provide the aggressive and dependable representation you need to defend yourself against the charges you face. Call us today at (414) 271-9595 or contact us online to get started with your confidential consultation session.