How to Get Your License Back After an Indefinite Suspension
Having your driver's license suspended indefinitely is more than an inconvenience. Not having a valid driver's license can make consistently getting to work challenging, hurting your financial stability. You may miss doctor's appointments or vital family milestones. Without a driver's license, your world can be turned upside down while you look for time-consuming and costly transportation alternatives like ridesharing or public transit.
However, if you've lost your driver's license to an indefinite suspension, there are ways you may be able to get it back. At Hart Powell, S.C., we want to help you regain your independence by offering valuable advice on driver's license reinstatement.
What Is an Indefinite Suspension?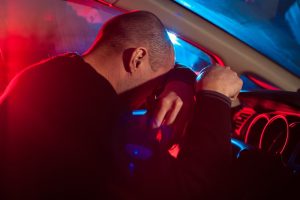 There are several ways a driver can lose their driving privileges. A DUI conviction can lead to a suspension, and so can earning 12 or more demerit points on your driving record within 12 months. However, there are distinct suspension categories. How you get your license back will depend on what type of suspension you have on your driving record.
Definite Suspension – A definite license suspension means that an individual's driving privileges are removed for a specific time frame. For example, a first-offense DUI conviction in Wisconsin can earn an individual a driver's license suspension for six to nine months. Once the time limit expires and the driver pays the necessary fines and fees, they can reinstate their driving privileges.
Indefinite Suspension – An indefinite suspension has no time frame. Instead, driving privileges remain suspended until the individual complies with a specific set of conditions. Typically, an indefinite suspension remains in place until the individual pays an outstanding balance.
Conditions for Indefinite Suspension
In Wisconsin, an indefinite license suspension is generally a consequence of violating traffic laws or failing to pay certain fines or fees. You may earn an indefinite license suspension for the following:
Failing to pay child support
Failing to pay fines
Failing to respond to a court summons
A lapse in insurance coverage
Excessive moving violations
Other driving-related offenses
Many people are surprised to learn that failing to pay court-ordered child support can result in the indefinite suspension of their driver's license. Wisconsin law allows the Department of Children and Families to restrict or suspend any license granted by the Wisconsin Department of Safety. In addition, the law also allows the department to suspend an individual's professional license. Failing to pay what you owe can jeopardize your ability to get to work or remain employed.
Getting Your License Back After an Indefinite Suspension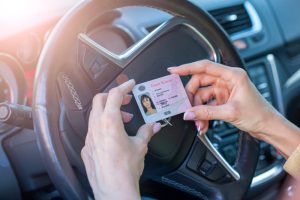 You must take specific actions to get your license back after an indefinite suspension. If you are behind in child support payments, you may be required to pay the back support. If you have failed to pay certain fines or fees, you may be required to settle the balance you owe. If a law enforcement officer cited you for lack of valid insurance, you might need to file proof of insurance paperwork. An indefinite suspension cannot be removed from your record until you settle the specific conditions that resulted in the loss of your license in the first place. Wisconsin allows you to check your eligibility and reinstate progress online.
Attempting to reinstate your license after an indefinite suspension can be confusing. It is always in your best interest to talk with an experienced Milwaukee criminal defense lawyer about earning your license back as quickly as possible. A lawyer can review the details of your unique case and unravel the steps you need to take to reinstate your license. In some situations, you can challenge your driver's license suspension. However, deadlines apply, and you may need to appear in court.
Are your driving privileges suspended indefinitely? Speak with a knowledgeable defense attorney about your situation as soon as possible. There may be other ways to regain your license.
Contact a Skilled Milwaukee Criminal Defense Attorney Today
Losing your license can feel like losing your independence. If you can't make it to work, how can you earn money to satisfy the terms of reinstating your license? If your license has been suspended indefinitely, talk to a skilled Milwaukee criminal defense attorney with Hart Powell, S.C. today. We can review the specifics of your case and help you find a solution that will put you back on the road.
Ready to get back behind the wheel? Contact our Milwaukee office by calling (414) 271-9595 to set up a confidential legal consultation.